Ep.296 – Moby @ The Wiltern – Los Angeles, CA

Photo by glenjamn
This show was over 2 weeks ago (Oct. 14th) and this review is long overdue, but that shouldn't be any reflection on how it was. THIS SHOW WAS AMAZING!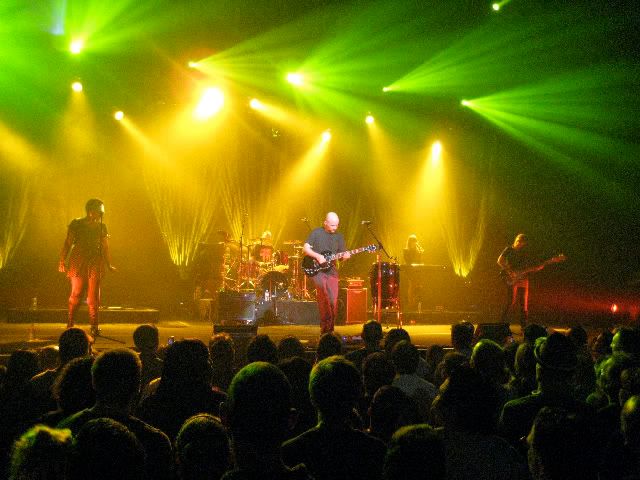 Photo by LP33.tv
This is the third time I have seen Moby perform live and he absolutely blows me away with each performance.  The diversity in his songs and the talent that he brings on stage with him create an unforgettable performance that will never be forgotten.
One of the best aspects of seeing Moby is his modest and kind personality.  You can tell he truly loves what he is doing and is so happy to share his passion with other people.  He had a continued commentary throughout the show which made you feel like you were talking to him face to face.
I honestly think most people have a misconception of what Moby is all about and are likely ignorant to what his performance is like.  He is a truly great musician that can play many instruments very well and his range of songs from Dance to Soul is something I would recommend to anyone.
Upcoming Tour Dates from Moby's MySpace