Ep.298 – KISS @ Sommet Center – Nashville, TN – 10/28/09
I saw KISS five years ago when my lovers, Poison, opened the show. I had lawn seats, which I always adore, but seeing KISS up close and inside was a thousand times better. If KISS's show can crush the skulls of those sitting on the very last bleacher at an outdoor amphitheater with their king-size, authentic rock show; you can imagine how the "awesome factor" skyrockets as you get closer to the stage. All that power contained by arena walls makes it that much more intense.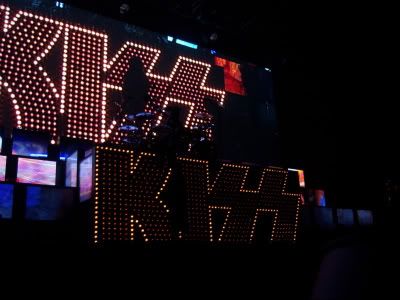 I'm a big fan of artists flying over the audience, and Paul Stanley did just that. Gene Simmons jolting up into the air like a vampire (complete with blood dripping from his mouth onto the crowd) and then playing from the light rafters was most unique, and one of the coolest concert moves I've ever seen.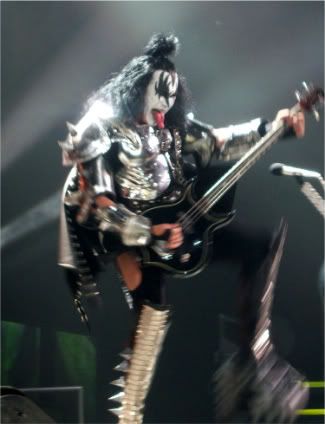 Besides all the effects, they sound flawless. You are guaranteed a great time when you have a KISS ticket in hand. It's a fail safe fun time.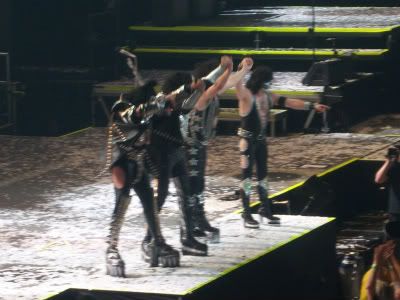 Also cool merchandise-wise, you could buy a recording of the night's show on a USB souvenir bracelet. Put that together with your participation in a YouTellConcerts.com video – and you've got some nice additions to your concert memorbilia collection.