Ep.314 – Benjy Davis Project & Andrew Hoover @ 3rd & Lindsley – Nashville, TN
Prior to leaving town for the Thanksgiving holiday, I was able to catch Benjy Davis Project and Andrew Hoover play the Lightning 100 live stream broadcast at 3rd and Lindsley. I love these showcases. I have a passion for radio, and I think Lightning 100 holds a great position in the industry right now. They are able to hold strong ties with the community and the local music scene, while touching base with the mainstream, and maintaining unique quality programming.
Andrew Hoover started the show. I was very impressed by this motivated "Do-It-Yourselfer." Hoover grew up with a talent in culinary arts, and was planning to attend college to pursue it as a career, when he decided he wanted to make music instead. With his parents' blessing, he recorded his own albums, booked his own tour, and was able to score a record deal through social network marketing.
Hoover has a plunky percussive style of guitar playing that dramatically fattens up an acousitic performance. His songs are constructed with multiple catchy melodies that all fit together for a perfect compostion. I hear some Gavin Degraw in his voice and some Dave Matthew's in his playing, but he's definitely his own animal.
His new album Chances, Stances, and Romances can be found on iTunes HERE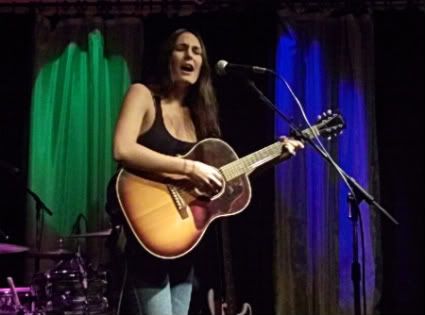 http://www.myspace.com/sarakelleymusic
Next up, was Sara Jean Kelley. This is the second time I've seen Kelley without knowing that I was going to, which tells me that she's doing a great job of getting her name out on the scene. She's a gorgeous woman, with a beautiful voice that reminds me of Miranda Lambert. She's far more laid back than Miranda, and her songs are timeless and soothing. The type of songs that you could picture singing as a lullaby for years to come. She mentioned writing with her mother, and I'm thinking that's where she inherited this gift.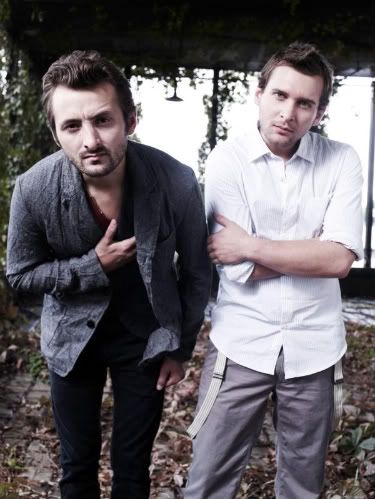 Benjy Davis Project closed the show. I can tell that I adore a band when I find myself video taping constantly throughout the set. Every song was better than the last. The lyrics are beautifully narrative, and Davis's voice is similar to John Mayer. Dare I say that I like Davis more? I dare. (No disrespect to Mayer – xoxo) The instrumentation in Benjy Davis Project's songs is a major factor in that decision. I like music with a bit of momentum and the Benjy Davis Project has more vigor behind it. Mic Capdevielle's drumming skills are a huge asset, and the band is tight with some sick guitar solos.
The band has been around for 10 years! I have a feeling that the Benjy Davis Project originally grouped too late with a sound that was starting to fade out. I believe their chance has come around again, and sticking it out is about to pay off.
Listen to Benjy Davis Project at: http://www.myspace.com/benjydavisprojectla