Ep.322 – Nick Jonas & the Administration @ Ryman Auditorium – Nashville, TN
Nick Jonas' side table was set with tea and candles, which put off an essence of calm relaxation. Then, the lights went down, and all that essence was shot to hell with the piercing chaotic screams. So much love for one little man.
Honest-to-God, I respect Nick Jonas for starting up this side project, and I think it's a good time to start. He's allowing himself to grow out of the heartthrob spotlight, or better yet…grow up with his fans. As much as I adore still seeing the boy bands I obsess over perform live, they are man bands now. I understand why those that don't get boy band love snicker at them for dancing around like they're 18.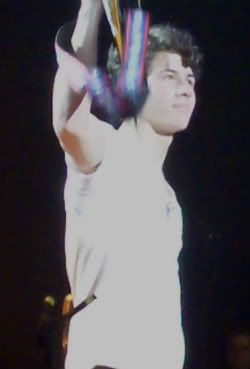 Nick Jonas could milk the cutie pie thing for a few more years (not that JB is breaking up or anything – seriously, God forbid), but he probably doesn't want to fade out and wants respect outside his Disney universe.
He's trying something new with a funkabilly twist. It sounds like he's avoiding the higher range vocally, which is a good thing. When he hits those notes, he busts into that nasal belt that won't work for too much longer.
He needs to improve his higher register – round it out a bit, "season" it (if you will). I have confidence he will as he develops his songwriting skills and this new sound and style. One thing's for sure, Jonas knows how to pick a suiting set list for his audience.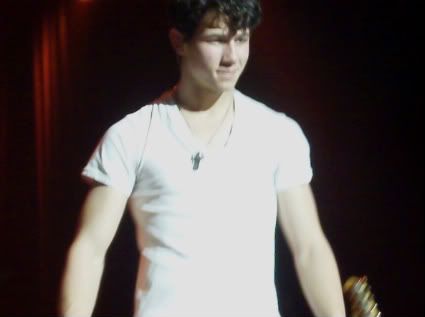 Sources say that Bruce Springsteen and the E Street Band is an inspiration for Nick Jonas and the Administration. I don't hear that yet, but again, it's just the beginning, and the Boss is a smart model to follow.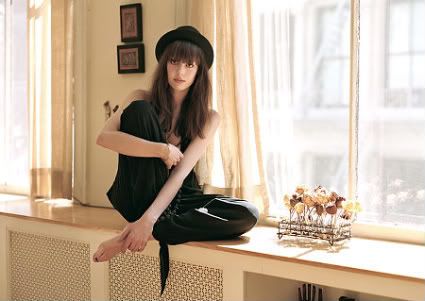 Side Note – I was pleasantly surprised by opener Diane Birch – a touch of Natalie Merchant with lots of sunny layers. Unprocessed, very versatile and appealing to all ages – check it out for yourself http://www.dianebirch.com/ Jonas should really work with her in writing some material. She's 'got the skillz to pay the billz.'
Side Side Note – Rumor has it – Joe and Kevin were in the audience for this show!
One More – To the girl that put her glow stick in the Pop Corn box…BRILLIANT idea!