Ep.43 – Kate Nash @ The Henry Fonda Music Box – Hollywood, CA
Lorn meets up with Dara and Nate to see Kate Nash, talk with fans, and celebrate Nate's Birthday!
This was an interesting show for sure.  Some girl gave me a free ticket right before she walked in, so that rocked.  I ran into her inside the show and it was kind of awkward.  Oh well, thanks for the ticket girl!
The Trachtenburg Family Slide Show Players opened the show. They seem to be a more of a concept piece then a band,marginally entertaining to watch and almost horrible to listen to. They did have a few songs that I dug but doubt I will see them again.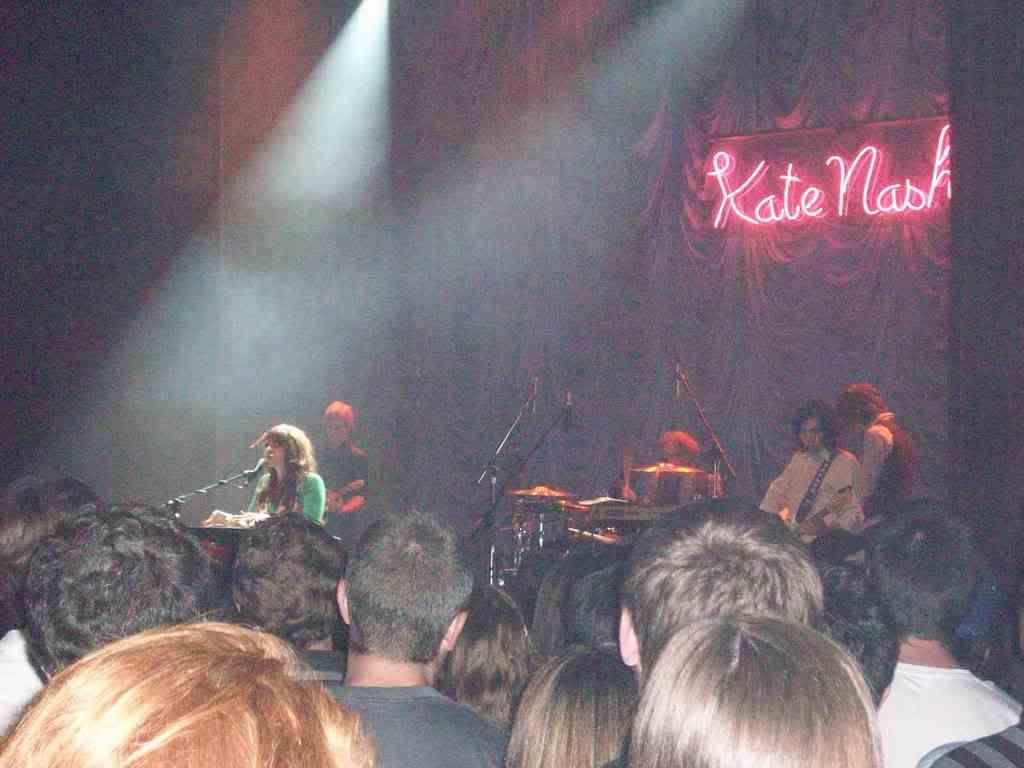 The first part of the Kate Nash set didn't sell me on her what so ever. I considered leavening for a moment, but then Kate asked everyone to be quite for the next song. I don't remember what song it was but the tone of the show changed after it. Being able to hear Kate Nash instead of the people around me ROCKED!!

Pictures by Dara
I left the show having enjoyed myself, but I'm still not sure if I will see Kate Nash again. One thing I would suggest to her: "Actually play your songs at a speed you can keep up with when you sing." -lorn