Ep.71 – The Hollywood Bowl Fireworks Spectacular w/Randy Newman
Lorn, Bryan, Josh, Zach, and Trip check out the Hollywood Bowl fireworks spectacular with special guest Randy Newman and get fan reviews of the show.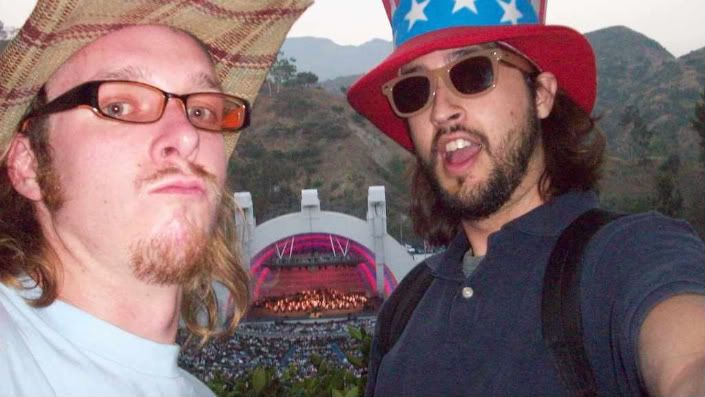 This was possibly one of the most difficult shows to get interviews at ever! The show itself was a let down. Randy only sang 3 songs and the rest of the show was the LA Philaharmonic Orchestra. Randy was very personable on stage and made a lot of witty comments that entertained the patrons of The Bowl. I was just bummed that he sang so few songs. On the brighter side of things the fireworks were insane! -lorn
As Lorn already mentioned, it was ridiculous how many people walked by either scowling or just completely confused as to what was going on.  LOL.  We could hardly get anyone to talk to us.  We were surprised that this episode turned out as well as it did.
Personally I was a bit disappointed with this entire thing.  If Randy Newman does any solo shows anytime soon, count me in, but 50 Years of the Dogers??  Not my thing.  The highlight was obviously Randy belting out I Love LA.  -bryan
Trip had a good time…