Ep.87 – The Ting Tings @ The El Rey – Los Angeles, CA
Lorn, Bryan, and Molly catch The Ting Tings at the El Rey in Los Angeles CA and get fan reviews of the show.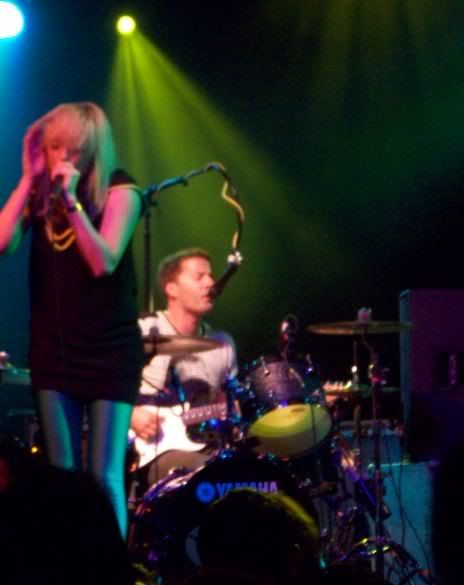 This was definitely one of the hottest shows of the summer in LA and the place was bursting at the seems with people dying to catch a sound of The Ting Tings. I certainly wasn't going to miss that boat and I am so glad I didn't.
The Ting Tings are just an incredibly fun band to see. There is no lack of dancy beats and fun times to be had by all. Even though the set was a bit short, this is basically what I expected. They just released their first album and don't have a ton of material to work with.
I would have liked to see a cover song or two, as Lorn mentioned in the video. They could easily cover so many old pop hits and I can imagine it would just be phenomenal. Katie's voice and energy mixed with Jules soothing coolness makes for a knockout duo. I can't wait to see them again.
The Ting Tings are everything that is good about pop bands. -bryan
For more reviews of The Ting Tings check out
http://blogs.citypages.com/ctg/2008/08/the_ting_tings.php