Event – Kanrocksas Music Festival ft. Muse,Eminem and Bassnectar – Kansas City, KS – August 5th & 6th
KANROCKSAS MUSIC FESTIVAL ft. EMINEM, MUSE, WEEN, FLAMING LIPS, BASSNECTAR,
and many many MORE!!

Wow, I'm super jealous right now!  YouTellConcerts' Mike Bandow is headed to Kansas City in a couple of weeks for the Kanrocksas Music Festival.  I hadn't heard about it for one reason or another, but my mind has just been blown by the line-up. Muse and Eminem are headlining while other acts on the roster include: Flaming Lips, Primus, Bassnectar, Ween, Girl Talk, Flogging Molly, The Black Keys, Kid Cudi, Grace Potter and the Nocturnals, Major Lazer, and Treasure Fingers among others.  Peep the full line-up here: Kanrocksas 2011 Line Up

The schedule can be found here: Kanrocksas 2011 Schedule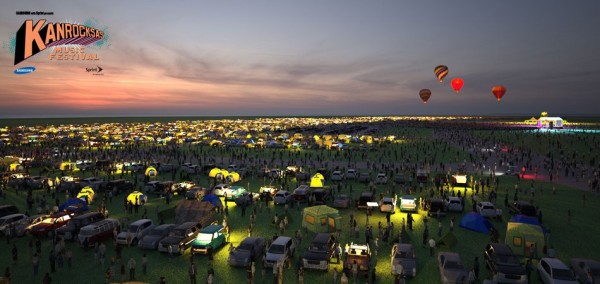 For $179 you get general admission access to both days of the festival – free parking and free camping! Buy now because those ticket prices will go up the weekend of the festival to $225. Single day tickets are $99 until the 4th. Buy your tickets here: Kanrocksas 2011 Tickets

You Tell Concerts has been to many of these shows.  Be sure to check the site and see what the fans had to say. May I suggest that you make Muse and Bassnectar a priority? I just did. See how much fun we had a Bassnectar's Nashville show below!