Event – THE GREENHORNES / JEFF The Brotherhood @ Echo – Echopark,CA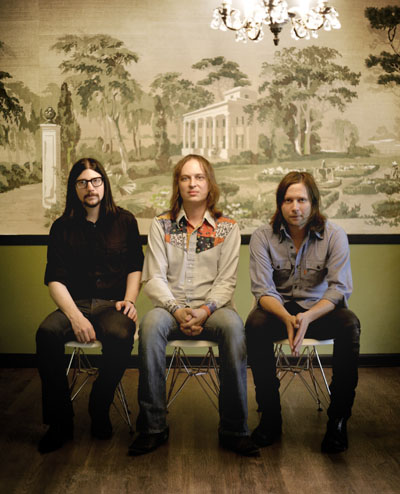 The Greenhornes w/ Jeff The Brotherhood – 8:30 pm
The Echo
Echo Park,CA
Tickets: $12
18+
The Greenhornes || Listen||Watch
Craig Fox, frontman of this Rust Belt garage trio, could make for a fine lead in a Douglas Coupland novel. Since 2002, Fox's bandmates Patrick Keeler and Jack Lawrence have been transported onto a higher plane with The Raconteurs and The Dead Weather. But Fox has awoken with a jolt of melody-drenched classic R&B, sounding just as gloriously out of time as he did on 'Dual Mono' eight years ago. What's changed, in true Coupland fashion, is that this masterclass in amped-up rock and garage inspired by the best 'The' bands of the '60s will be met with a crowd infinitely bigger than last time thanks to Lawrence and Keeler. A mind-tweaking knees-up in the second-chance saloon for Fox. NME

JEFF the Brotherhood || Listen||Watch
JEFF are the brothers Jake and Jamin Orrall – an explosive 2-piece inspired
by the loose, hot and heavy approach to the Rock and Rhythms of yesteryear.
Known high and low for their tireless live act, JEFF notorious tour-history remains
steadfast, having played nearly every village, college-town and major metropolitan area
in the lower 48. Primarily headlining, they've also co-billed shows & tours with likes
Sonic Youth, The Walkmen, Ted Leo & The Pharmacists, Shonen Knife, amongst others.