Event – Gallery J w/ Kiven, Vas Defran & Kingsley @ El Cid – Los Angeles, CA – 8/2/12
Gallery J w/ Kiven, Vas Defran & Kingsley @ El Cid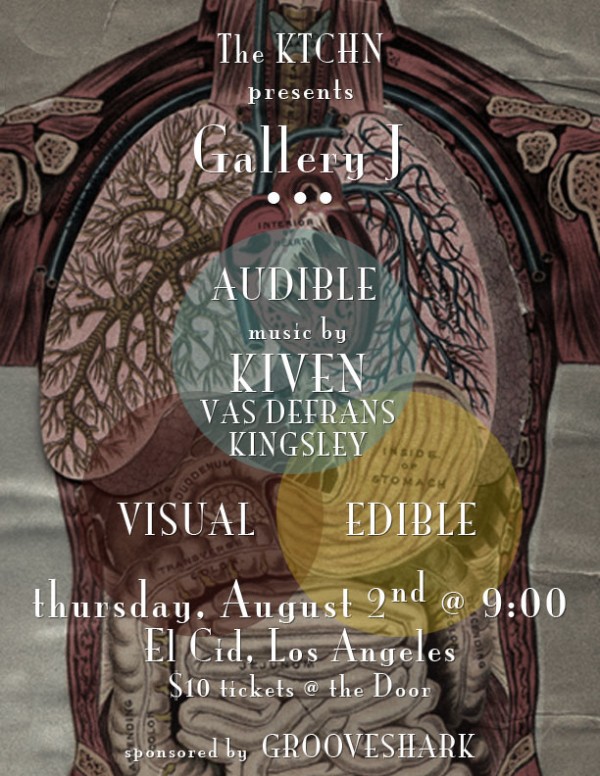 The KTCHN Presents: Gallery J — AUDIBLE. VISUAL. EDIBLE.
Join us for a night of creative arts.
Three bands inside, local LA visual artists on the patio, and a special item from an award winning ex-chef on the menu.
Bands:
Kiven (http://facebook.com/kivenmusic)
Vas Defrans (http://www.facebook.com/VasDefransBand)
Kingsley (http://www.facebook.com/kingsleyband)
Visual Artists:
Faith Oftadeh, Sheena Snyder, Jessica Stein, and Special Guests.
Menu Item:
Secret
DJ's:
Jimmy Fleming
Heavy Accents
Jacob Lee
21+ Event
Sponsored by YouTellConcerts.com