/\/\/\/\/ GOING HARD FOR 2010 \/\/\/\/\

Winning Promo Video for HARD NYE
HOLLYWOOD PALLADIUM ~ 2010 ~ BOYS NOIZE // A-TRAK
As unbelievable as it is, this show is NOT YET SOLD OUT! Come party with us this New Year's Eve and see some of the biggest DJs in the WORLD!
Boys Noize!!!

You may remember our interview with Boys Noize over a year ago at the 2008 HARD Haunted Mansion. Well, he's been all over the world, done several remixes, and put out a brand new album since then!
<
>
<
A-Trak!!!
Early this year we had the pleasure of catching A-Trak at Avalon in Hollywood for the release of his album Infinity +1 among other places including Miami during WMC.  Check out our review of his Avalon show…
<
>
<
DJ MEHDI!!!
Last time we got a chance to catch DJ Mehdi was during Busy P's Birthday Party at Cinespace!  He hosted the party and manned the decks along with A-Trak, SoMe, Kavinsky, birthday boy Busy P and mega special guest Thomas Bangalter (Daft Punk).  Check out this video from the show…
<
>
<
DESTRUCTO!!!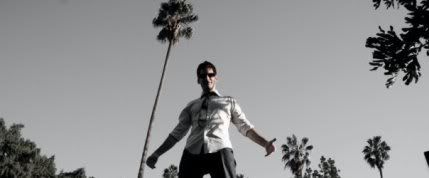 As always, the fearless leader of all things HARD, DESTRUCTO aka Gary Richards will be hosting the party to celebrate his birthday and the change of a New Year.  Come down to The Palladium in Hollywood and party with us!
2010 // 2010 // 2010 // 2010 // 2010 // 2010 // 2010 // 2010 // 2010