I'm in Miami, Bitch! (almost)
I'm busily running around like a hippopotamus with his leg cut off trying to pack everything last minute for Miami.  Weather looks awesome!
I am excited about what's in store for me in Miami this year during the Winter Music Conference, but holy effin' cow, there is just a ridiculous amount of music, parties, and things to do, all surrounding the 2 day Ultra Music Festival.
I lucked out with some press credentials to a couple of exciting events with some amazing DJs. including The Remix Hotel including the Beatport Pool Parties, the Bacardi B-Live Press Party, the 24th Annual International Dance Music Awards, and Creme de le Creme @ Soho studios celebrating Okay Player + Frank 151 10 Year Anniversary.
Click on these flyers for more information on each event.
Thursday's going to be a long day.
So happy to be hooked up with the Remix Hotel. They have a number of different classes going on and the Beatport Pool Party all day long from Thursday to Sunday. AH!
Click the "MORE" link below to see even MORE flyers for events and parties I'll try to attend over the next 4 days. -bryan
Wednesday will be a good start!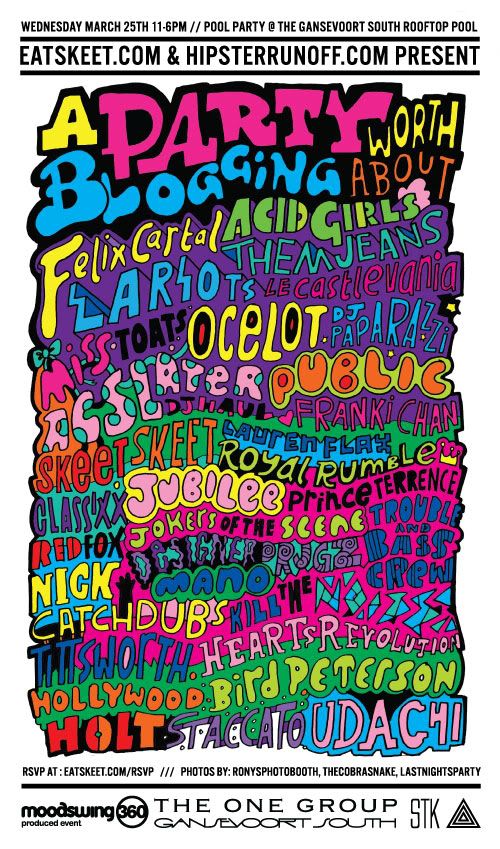 The Lounge @ Louis has crazy parties all week including Boys Noize Records, Institubes, and MSTRKRFT. I hope Calvin Harris is feeling better.
Scion's got a lot of cool shows that are FREE w/ RSVP
BOYS NOIZE!
Then, of course as I've mentioned, it never stops and Saturday is just totally insane as well.
This Om Records party literally goes until after my scheduled flight leaves on Sunday morning. Hmmm…