Interview // AM & Shawn Lee
Interview w/ AM & Shawn Lee
Okay, this is a long interview, but if you're a music buff – pop on the headphones and listen while you work.  AM & Shawn Lee have an interesting story of how they collaborated on their recent project, "Celestial Electric."  Shawn Lee fans: you might even find out who Clutchy Hopkins actually is!
AM & Shawn Lee were just on tour with Thievery Corporation are currently on their own headlining tour promoting the album.
You can check out some tracks below, and if you're in any of the remaining cities AM & Shawn Lee are hitting up on this tour…I envy you!  Don't miss it!
AM & Shawn Lee are playing a special CD release show at The Troubadour tomorrow night.  Get some LA!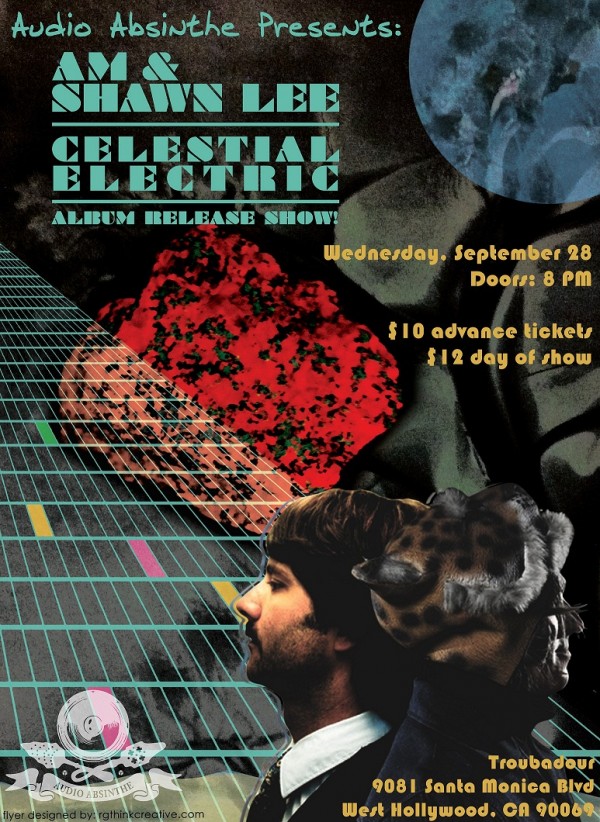 AM & Shawn Lee – Dark Into Light by AMSOUNDS
AM & Shawn Lee – Lonely Life by AMSOUNDS
Find out more about AM & Shawn Lee :
www.shawnlee.net / www.amsounds.com