Interview // Crash Kings
Interview w/ Crash Kings @ Exit/In – Nashville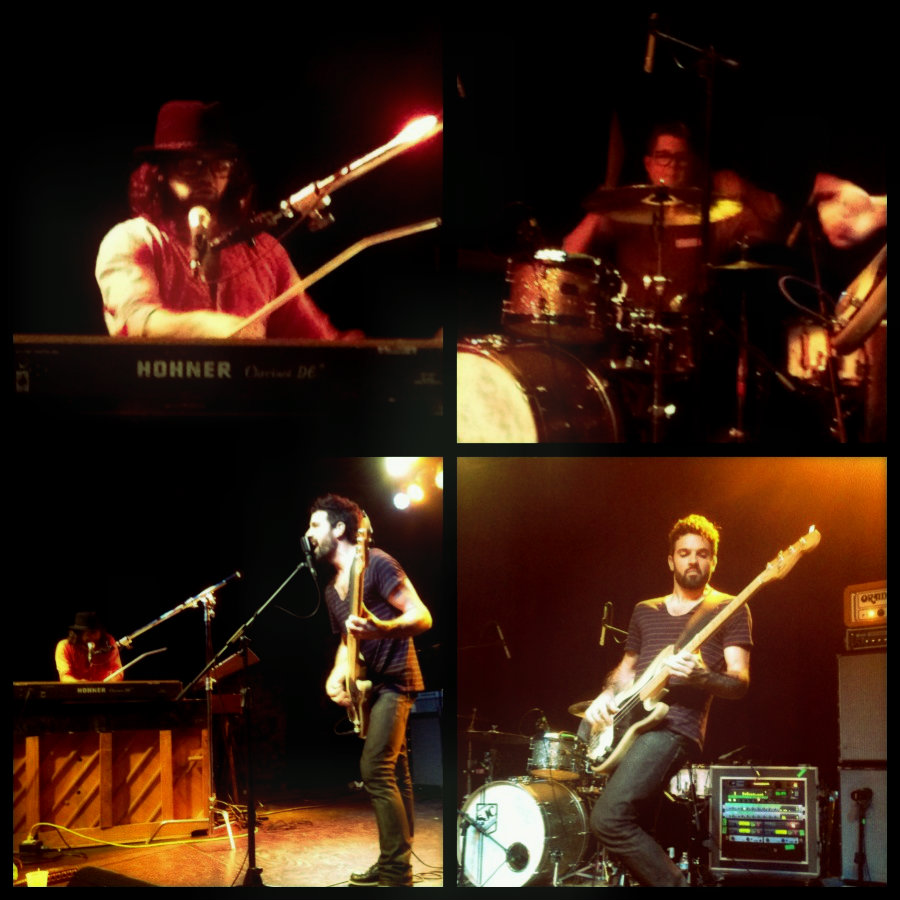 Life is good as a part-time music blogger. In an era where independent music shines and publicists care about "the little guys," the world is exposed to bands that might have been left in the dust back in the day. Last week, I got to talk to a band that has experienced both sides of the industry, signed and indie. Crash Kings played Nashville's Exit/In on Monday (August 5th), and that is a press release I'm glad I acted upon.
I sat down with the guys after sound check. We talked about how Crash Kings surfaced "guitarless," and how today's digital community can keep a career alive. Crash Kings even gave their thoughts on the recent press surrounding Jack White/Dan Auerbach.
As for the show, I was completely engaged and so was the crowd. Tony Beliveau's Broadway (and I mean NYC, not Nashville)-worthy voice is like a dream mixed in with Crash Kings' melodic structure and layers of dirty distortion and pronounced rhythm. Sprinkle in some brotherly harmonies from bass-playing sibling, Mike Beliveau, and we're in business. Drummer, Tom Roslak, is on point, and carries the band to perfection with exceptional timing and talent. The fact that these boys are from Boston, makes me even prouder to be a Masshole.
Crash Kings Tour Dates: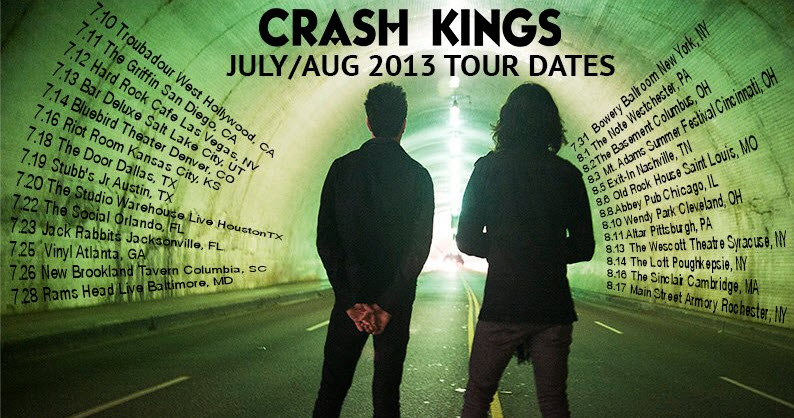 I'm so glad I stumbled upon Crash Kings, although, I guess they are hard to miss if you catch even a glimpse. My husband, who is very critical of what's popular today, was quite aware of Crash Kings and remembered seeing them on Jimmy Kimmel. They made a positive impression on him, and that says a lot. And me…well, it simply took an email and 30 seconds of a song to get me excited about Crash Kings. So yeah, do yourself a favor and check them out. They are even offering a free download; see below.
There are a few more dates left on this tour, so if the opportunity presents itself…you have to go see Crash Kings.