Interview // DJ Skeet Skeet 1
Katy Perry with DJ Skeet Skeet & Janelle Monáe Tonight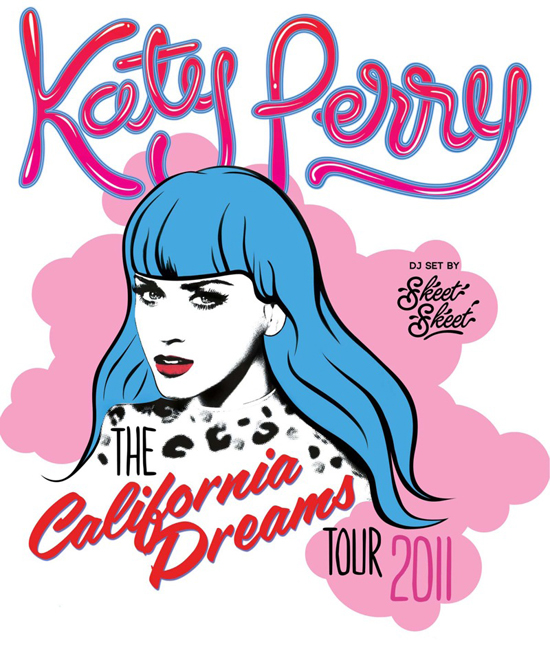 Yay! Finally! It's Friday night, and if tonight is anything like Katy Perry's current hit "Last Friday Night (T.G.I.F)," Nashville, you are in trouble!
We have a lot to look forward to this evening! Katy Perry is in town gracing the Bridgestone Arena with her California Dreams Tour complete with first-rate opening acts Janelle Monáe and DJ Skeet Skeet.
I had the opportunity to talk to Skeet Skeet last week about everything from his DJ career and food blog (www.dishlicker.com) to his new (and first) original project and his love for Nashville. You might recognize Skeet from his days with Shwayze, but there's so much more to this guy than a Top 40 single.  Check it out the interview below:
Interview with DJ Skeet Skeet
If you dig Skeet's style and want to keep up with his activities and adventures, you'll want to add these sites to your daily routine:
www.eatskeet.com
www.dishlicker.com
Friend & Follow Skeet:
I Like It Loud ft. Nadia Oh & Donnis
Click Here to download "I Like It Loud" for free!

Have fun tonight! Be sure to get there early for Skeet, and if you see me outside begging for a ticket – just give it to me, will ya?
Don't forget the after party at MAI!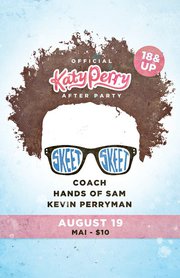 Friday, August 19 at 10:00pm – August 20 at 3:00am
Skeet Skeet
Coach
Hands Off Sam
Kevin Perryman
10pm
18+
$10
Get excited for tonight's show by watching video fan reviews from Katy Perry's visit to Nashville, when she played the Cannery Ballroom!