Heartsrevolution // Interview
Bryan talks to Heartsrevolution about the Kitsuné Pioneer CD release tour, their upcoming full length album, and the explosion of social networking and blog culture in the girls bathroom at the Echo in Los Angeles. 03/11/2009
First of all, it was Lo's idea to do the interview in the girls room, and I was happy to oblige. I've never done an interview in a bathroom at all, and I might have to start because bathrooms are just so intimate.
One of the super cool parts of this interview was the fact that Lo told me what the name of their upcoming album would be.
"Ride or Die"

This is the first time they have told anyone this, and considering it will be their first full length album (16 songs she says), YTC was excited to have this exclusive information revealed to us.
We also had a bit of a discussion about the explosion of social networking and blogs on the internet, whether or not they use them, and how it has effected their music and popularity around the world. Lo called the phenomena maniacal.
ma·ni·a·cal \mə-ˈnī-ə-kəl\
Variant(s): also ma·ni·ac \ˈmā-nē-ˌak\
Function: adjective
Date: 1526
1 : affected with or suggestive of madness
2 : characterized by ungovernable excitement or frenzy : frantic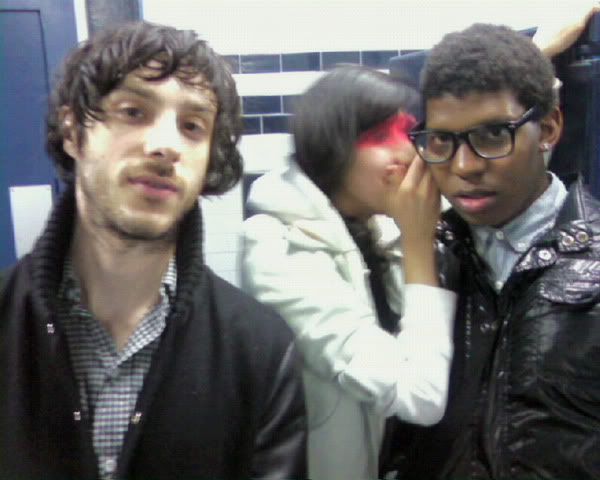 Check out the rest of the Heartsrevolution Tour Dates from their MySpace
http://www.myspace.com/heartsrevolution