Luke Doucet // Interview 1
Luke Doucet's appearance at The Basement completed my recent trilogy in covering Canadian performers visiting Nashville, and I must say…I haven't been giving Canada the affection and attention it deserves.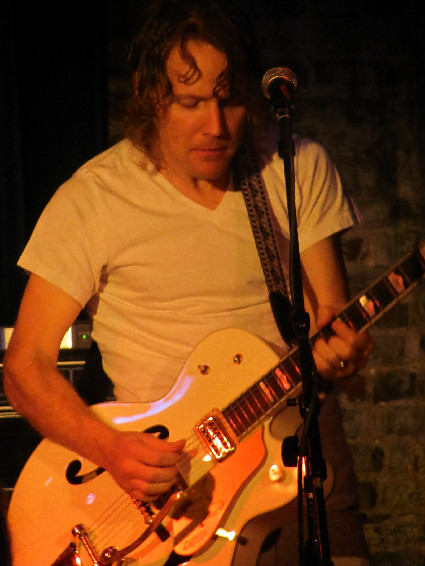 We went to The Basement looking forward to a relaxed singer/songwriter night, but we also shamefully put a stereotypical stamp on what we were going to hear. Doucet slapped us in our judgmental little faces by unleashing his mastery upon his White Falcon.
Yeah, might sound a bit over dramatic, but it's true. At times, I couldn't help think that the guitar was playing Doucet, or that Luke, Melissa, and the Falcon were a family band…the that the White Falcon was their Michael Jackson.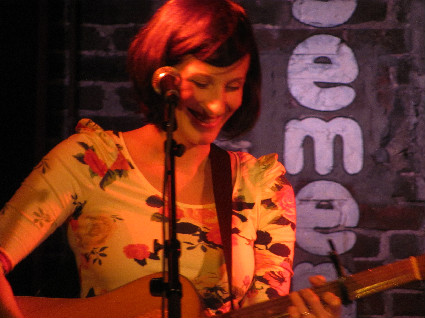 Besides the beauty of the instrument and how it was executed, there's so much feeling in the storytelling and songwriting; and, certainly, the romantics of a husband and wife singing harmonies and sharing the spotlight is heartfelt and inspirational. I love seeing couples successfully making their musical careers work together – believing and trusting in each other, and creating art.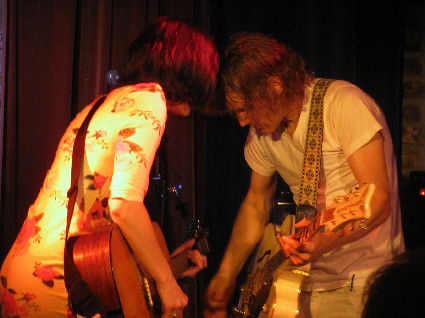 After talking with Luke, I knew that it was going to be hard to make the interview that winning YouTube length of under 5 minutes. It just wasn't going to happen. Luke is too interesting to edit. He sets a good example humanly and creatively, so I take it as a sign that YouTube recently extended the upload length to 15 minutes.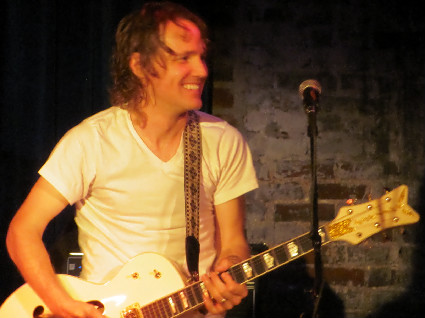 Luke's new album, Steel City Trawler, is out now on iTunes. Find out more about Luke Doucet at : www.lukedoucet.com
Fun Fact: After the interview, Luke told us that in training for the marathon, he runs 8 miles a day…"clean." "Clean" meaning – no music. In that time, he says, "I write a lot of songs."