Review – Junior Boys @ El Rey – Los Angeles, CA – 9/24/2011
Junior Boys @ El Rey Concert Review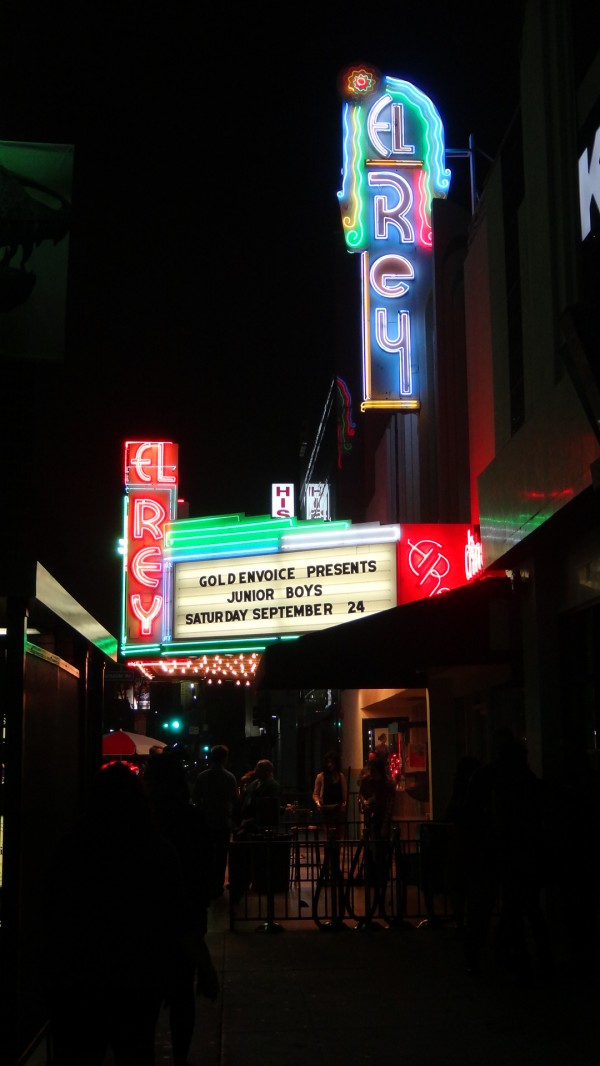 I've been living in LA just over eight years now, been to hundreds of concerts, but for one reason or another, have managed to dodge every show at the El Rey Theatre… until Saturday night with the Junior Boys.
I love the whole old Hollywood classic feel of this space all the way down to the crystal chandeliers and red curtains. But the takeaway from a concert isn't usually the venue, but the band and the Junior Boys gelled just right with the aesthetic of the building creating a memorable evening.
Known as a duo from Canada, the Junior Boys were accompanied by an additional band mate on the drums that only added to their head-nodding, hip swinging tunes. The electro, groovy and often downbeat tempo had fans singing along and swaying to the rhythm.
Now, maybe I'm aging myself, but I can't remember the last show I've been where the common denominator wasn't trampling tweens souped-up in the latest and greatest hipster attire, or drunken college kids who just stumbled off frat row. The Junior Boys attracted a more mature, if you will, music enthusiast looking for a mellow evening of subtle heart thumping tunes sprinkled with passionate vocals.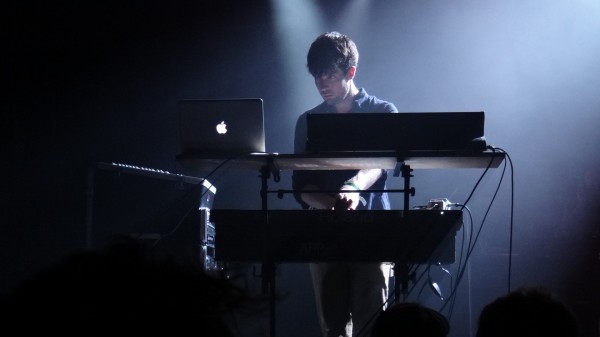 As I stood in front of the laptop and synth part of the trio set-up downstage left, the guy standing next to me started chanting, "Have more fun!" Obviously you can't have a great night every night, but mother of god, it looked like the dude on the stage just found out his dog died. As happy as everyone was among the crowd, I couldn't get over the egg on this dude's face who was churning out solid music. Blah. Anyway.
The climax of the night was during "In the Morning" when the crowd's energy reached a visible high with dancing fools, making out couples and ear-to-ear smiles. I couldn't believe this would be one of the last songs before the encore. How could the show be over already? No sooner did this thought enter my head, I was outside watching people devour post-concert hotdog vendor's epic concoctions.
Thanks Junior Boys for making my first show at the El Rey a memorable one. – Dara