Kennedy's Greyhound Bus Tour – Please Come to Nashville!
Get Kennedy to Nashville!
Well, this is exciting! I saw a link on Kennedy's Facebook page to a post on clubspiderpussy.wordpress.com announcing the artist's ten-city Greyhound bus tour (excerpt below),  and I had to do my part to get the word out.  I went to a few Kennedy shows back in my LA days, and they were an absolute blast. I'm hoping Nashville will have the honor of being a stop on this current project.  It's such a creative idea, and since this is a city full of songwriters (and a fair share of crazies)…I feel like we can help him come up with something really special.  (Perhaps even get him to perform it at a local songwriter's night!)
Check out the deets below:
"(I'm) taking greyhound buses, by myself, across the USA stopping in 10 different cities. In each city, I am going to find someone to write one song with. (They don't have to be a musician.) I will post each new song on Soundcloud along with and interview and documentary on our experience in that city. Fans and friends will comment and pick the songs they like the best on Soundcloud. It will be up to people on Facebook and Soundcloud in each city to interact with me and help me seek out the craziest freaks to record.
You can get me to yer city by reposting, commenting, and telling your friend to listen to my description on this Soundcloud page."
Nashville – please repost!  Let's make this happen! : )
Also, I must say, after traveling solo on a Greyhound from Nashvegas to Austin for SXSW in 2011, I can appreciate the insanity of Kennedy's upcoming adventure.  It will surely result in winning material and memories.  Some advice…hold on to your iPhone, bring lots of sleep aids, and make sure you are back on that bus within the allotted break time at gas stations.  Those drivers will leave your ass in the middle of nowhere.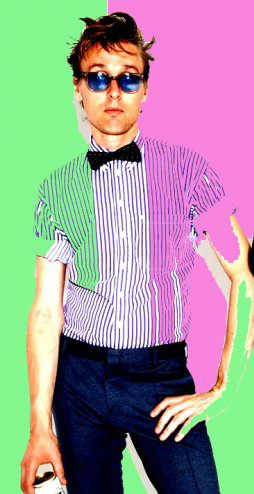 Godspeed, Kennedy!