Lets Party: Etienne De Crecy @ Avalon/Control – Hollywood,CA 10/08/10
OH NO! Its almost the weekend and you don't have any killer plans! Might we suggest Etienne De Crecy?  That right folks, Etienne De Crecy is back in LA! Its been almost a year since this illustrious french DJ has been to the City of Angels.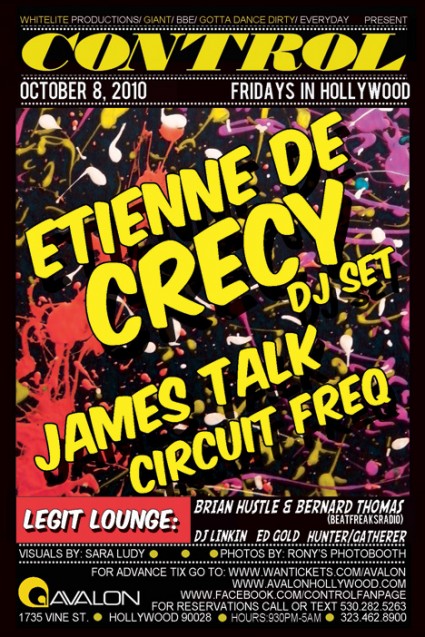 If you haven't caught Etienne before you are surely missing out!
Check out this vid we made at a set he did @ Dim Mak Tuesdays back in 09
Pre sale tickets are still available at the low price of $18 (service fees included).  Tickets will be $25 and up at the door depending on when you arrive, so we strongly suggest buying them in advance.
~ Buy Ticket: Etienne De Crecy @ Control ~
See you at the show! -lorn