Lets Party: Major Lazer Weekend ft. Rusko – Control (LA) + Abstract Festival (SD)
Well lady's and gentleman the YTC crew is about to partake in what is sure to be an incredible weekend of music!
We start our adventure off at Los Angeles weekly ragger of a dance party Control @ Avalon. For those of you who have yet to attend Control you have no clue what you are missing, and for those of you who have been know that this show is going to be nothing but pure insanity. Head lining Control this weekend is non other then Major Lazer who will no doubt tare the house down.
Major Lazer will be supported by Los Angeles very own Them Jeans and this is one party not to be missed. Early arrival is highly suggested as the internet presale for this event has sold out and rumor has it only the first 100 people to arrive will gain admittance.
Assuming we survive the mayhem which is Major Lazer at Avalon our next stop is the Abstract music festival in San Deigo, CA.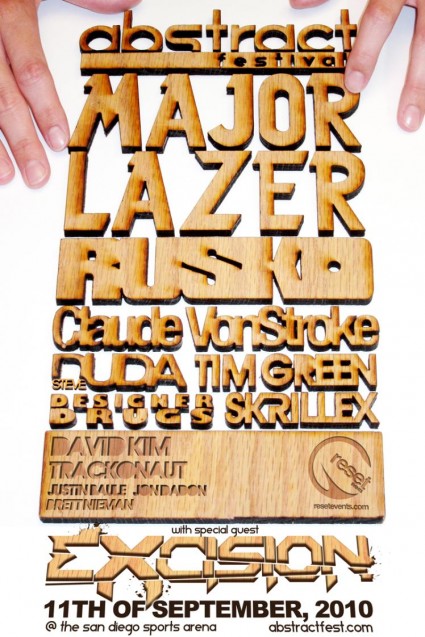 This event will feature not only Major Lazer but one of the hottest DJ's in the scene RUSKO!!
It should be no surprise that Rusko is the main draw for us to attend this show as he always takes the party to a new level.  Among others Designer Drugs and Excision also join the bill.
If you live in SD area this is a must catch event and if you live in Los Angeles we strongly recommend buying your ass a ticket, booking a hotel room and road tripping it down to SD.
If you would be so kind as to wish us the best of luck in regards to making it through this weekend it would be greatly appreciated.  We hope to run into as many of you as possible, and please remember hydrate, look out for each other, and have the time of your life -lorn