Loverboy @ 7 Flags Event Center – Clive, IA 2/19/11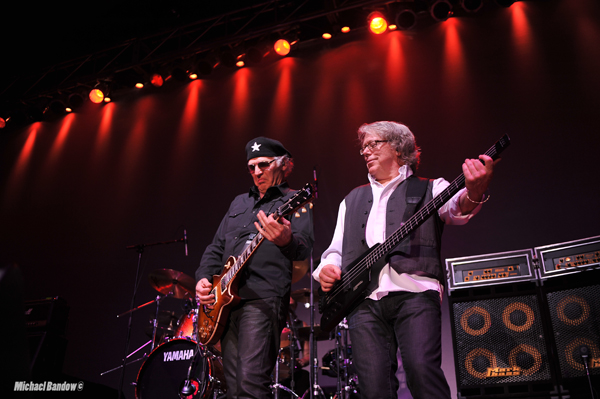 This was the first show I have been to at 7 Flags Event Center where there was seats instead of the standing room only. It was a much better setup. They played a set close to 2 hours. Loverboy was the first concert I saw in Des Moines when moving here back in 1983, so I was really looking forward to seeing these guys again. When I saw them in 1983, they were all over the radio and probably at their peak. I still got my 1983 ticket! Quiet Riot opened.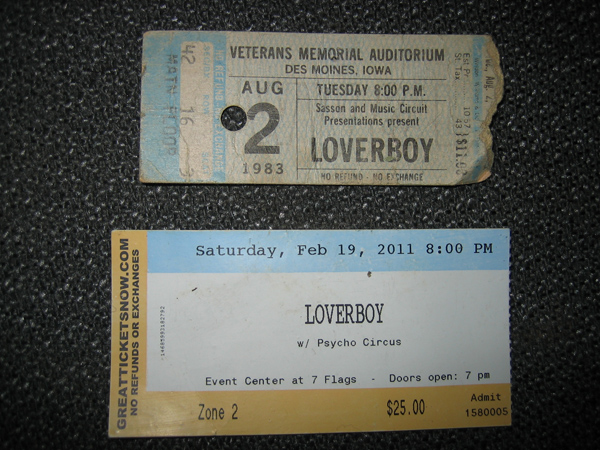 They sounded great! They played all their big hits like Working For The Weekend, Hot Girls In Love, When It's Over, Loving Every Minute of It, Turn Me Loose and many others. I've always
been a big fan of Paul Dean's guitar work and he did not disappoint. It was also his birthday the night of the show, and someone brought a birthday cake out to him. The crowd was probably close to selling the place out. It was mostly people in their 40's wanting to relive a little of their teen years I'm sure.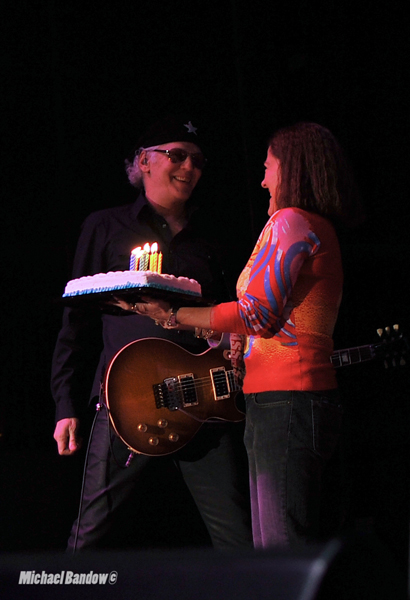 The band did play a few new tunes that sounded really good. I haven't been able to find any info on a new release from them, but something must be in the works. This was a great show that really took me back to my early my teen years as a young rocker. The band let me shoot the entire show, which is a rare thing, and a photographer's dream. Check out the photo post to see some of the great shots I got. See these guys when they come to a city near you!