Mike's Top 10 Concert Photos from 2011
Jan 12th, 2012 | By Mike
Category: 7Flags Event Center, Artists, Blondie, Bret Michaels, Cheap Trick, City, Def Leppard, Des Moines, Filter, IA, Photos, Queensryche, Stone Sour, Venues
Mike's Top 10 Photos from 2011
Twenty-eleven was an amazing year for me with YouTellConcerts.com. I went to (and shot) more shows than I could have possibly imagined in one year. I'm a music junkie all the way, but to be a photographer up front in the photo pit armed with my camera and favorite lens…well nothing compares.
It was very tough to pick my favorite ten photos out of all the thousands I took during the year, but these definitely stood out for me. Quite a few of these shots are blown up 20" x 30" and adorning the walls in my home. I shoot these shows for the true love of doing it and the enjoyment it brings to music fans around the country that visit our site and the websites of the bands we cover.
I'm very excited to see what 2012 will have in store for YouTellConcerts.com.
Queensryche at the Val Air Ballroom. Queensryche was supposed to play at Lazerfest in front of 30,000 people. They had a flight problem and arrived late. The band booked a bar instead that night. Less than 100 people came to see this rare intimate show. I got some camera / subject interaction with Mr. Geoff Tate here…PRICELESS!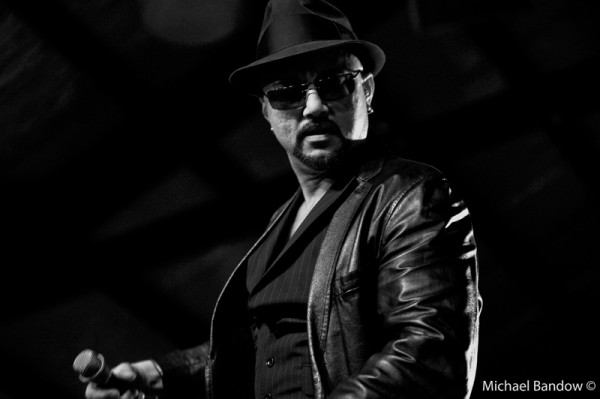 Grace Potter at the 80/35 festival. Gorgeous, talented, and a Gibson Flying V. This rocker has some style. Shooting her was like a cross between a fashion shoot and a concert shoot. Best of both worlds for any photographer!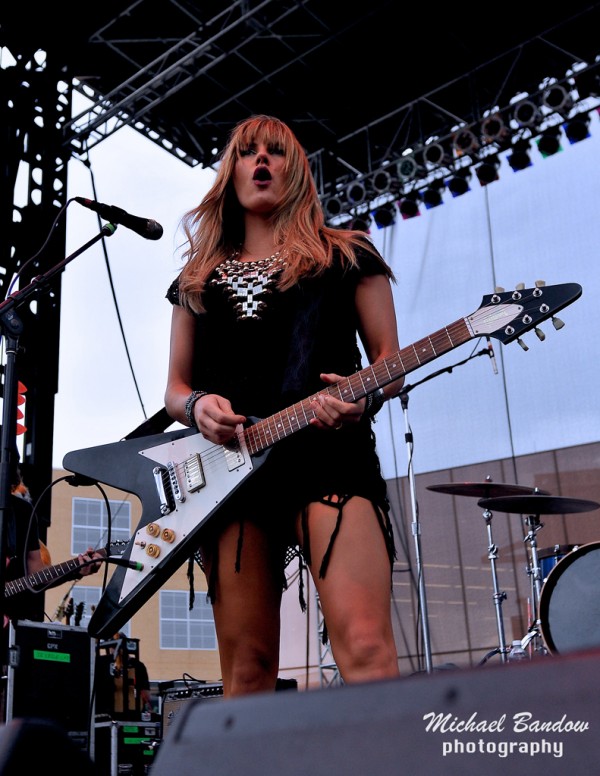 The Flaming Lips at Kansrocksas 2011; 75,000 people, a guy rolling around the top of the fans inside a giant beach ball..awesome! This photo really summed up the fun we had at that festival. I'm really excited to hear who will be playing at the 2012 Kansrocksas.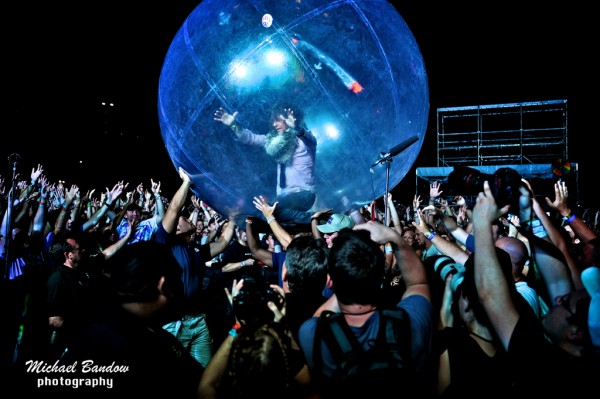 Lazerfest 2011. This shot was taken while I was hanging out backstage and my buddy had just got his drawing of Zakk Wylde by the man himself. It was hard to remain cool and not be a ridiculous paparazzi jackass. As they walked by me on their way to the waiting stage, I snapped this one – a killer band walking to the stage..love it!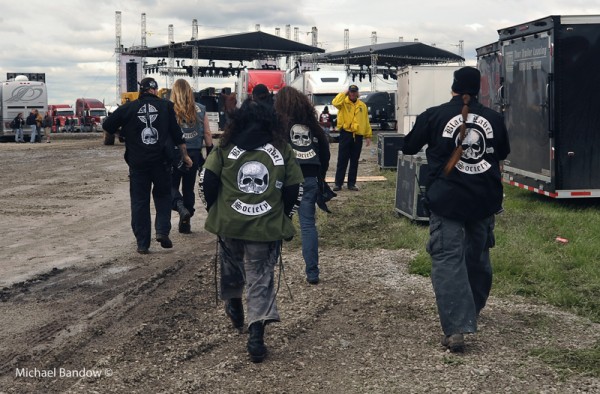 Cheap Trick has been one of my favorite bands since I was a young teen. Having the opportunity to shoot them in a small venue setting was the ultimate for any photographer / fan. I've seen them about ten times now, and this was one of the best Cheap Trick shows. I got to chat with Rick Nielsen after the show which ended this night on a magical note.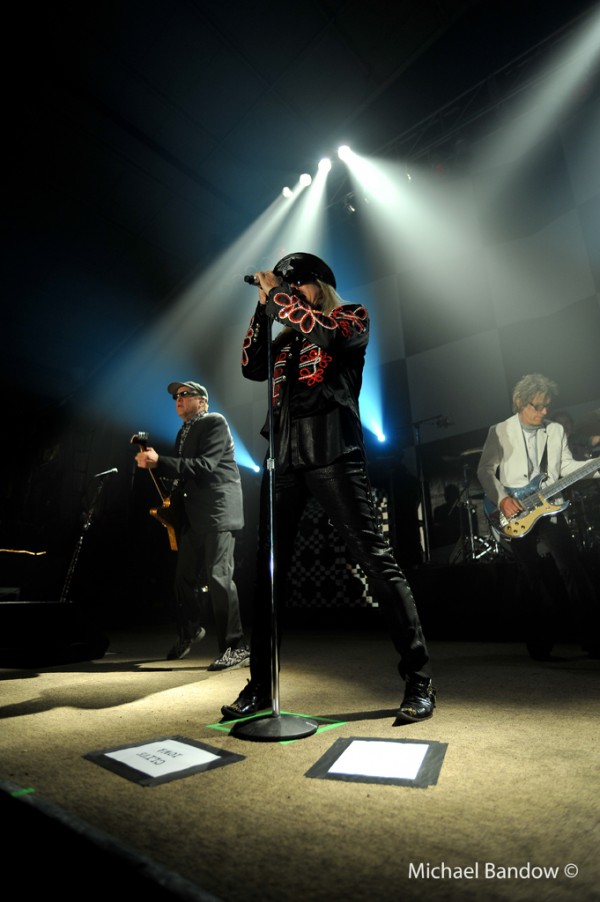 Blondie this summer at the Stir Cove in Omaha – a show I heard about at the last minute, but was a must-see. I have loved Blondie since I was probably 12 years old. Shooting them at this very cool amphitheater was the best. This photo was shot at the back looking down on the crowd. I really like the feel of it, and it edited nicely in black and white.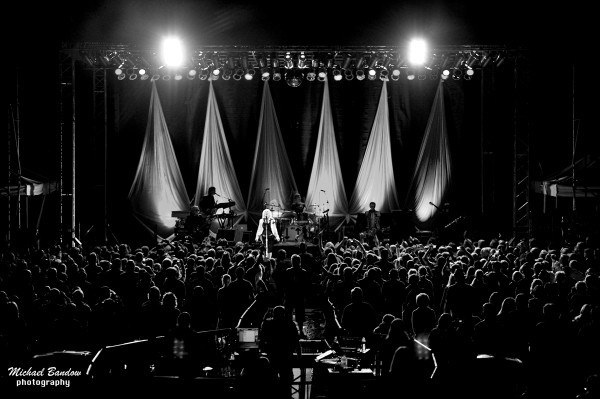 Def Leppard at the Iowa State Fair – sold-out of course. These guys are a huge draw every time they visit the fair here. It's almost becoming a tradition for them to play there. This was the last shot I took of the night – the band walking out onto the stage runway into the audience. You can look at this photo and just tell this was an amazing show. This is one that's going to be enlarged and planted on my living room wall very soon.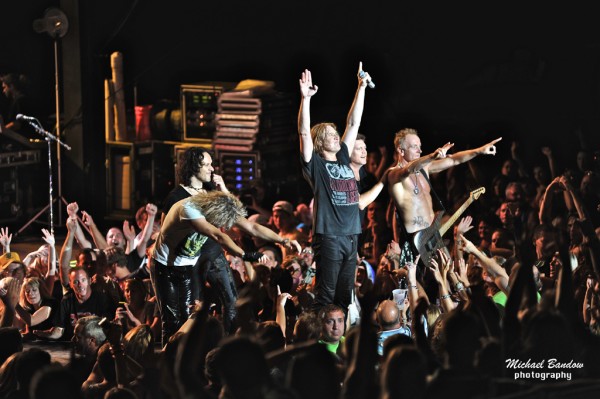 Filter in Dubuque Iowa – I've seen these guys three or four times now, and they are truly my new favorite band – great music and they love their fans. This was a smaller venue / club setting and a perfect way to see Filter tear it up… oh, how they did that night!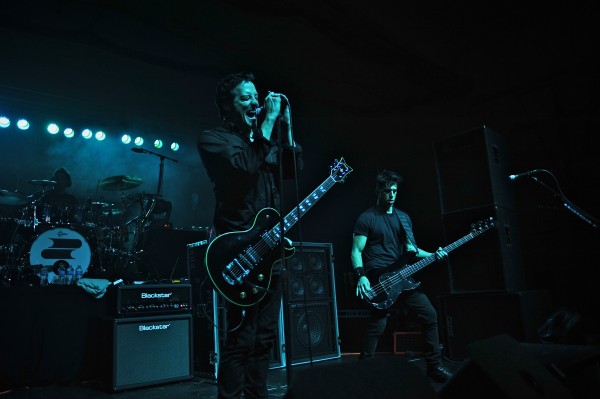 Bret Michaels at the Meskwaki  Casino in Tama Iowa – I found out I could shoot this show less than two hours before Bret was to take the stage. Only problem was the show was 90 minutes away. There was a little speeding involved in order to catch this opportunity. Bret is a photographer's dream to shoot – very fun and playful to the camera. I thought this was a cool shot of him looking down. You can't see his face, but you know it's him. He's such a recognizable figure. Great night of rock n roll!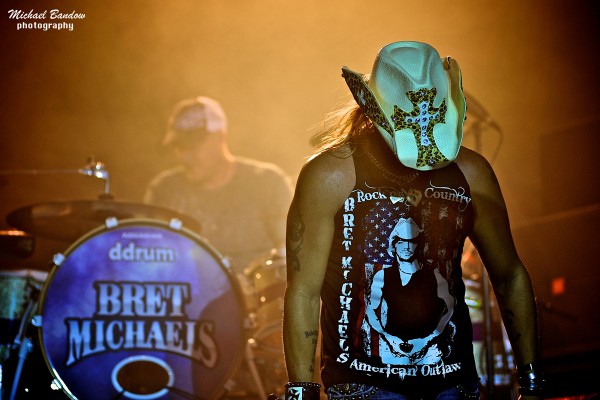 I saved my favorite of the year for last – Stone Sour in Waterloo Iowa. Lead guitar player, Jim Root, has been a close friend for many years. This was a show I did not want to miss. Jim was so cool in hooking up my daughter, Alex ( who is also getting into photography), and I to shoot this show. While Cory Taylor was doing his solo singing the song "Bother," Jim invited us up on the stage to shoot Cory. Jim said suggested I get behind the drum kit and shoot Cory from there. A once in a lifetime experience for any photographer. This shot is enlarged and hangs in my studio to always remember that special night. Thanks Jimbo!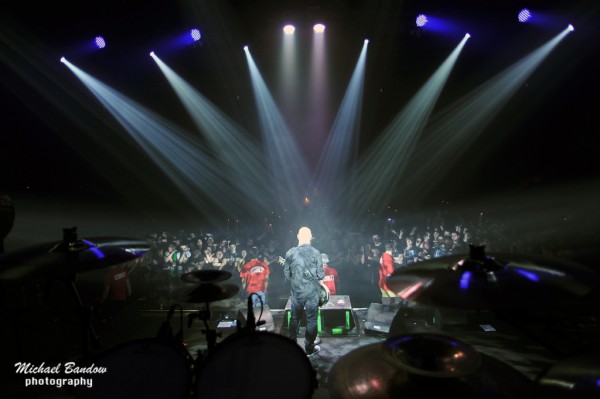 Those are my favorite shots from 2011!  I hope concert fans that visit our site enjoyed them as much as I did. That's what it's all about for me. Bring on 2012 ….I'm ready!
- Mike Bandow
YouTellConcerts.com