Nashville Auditions are on American Idol Tonight!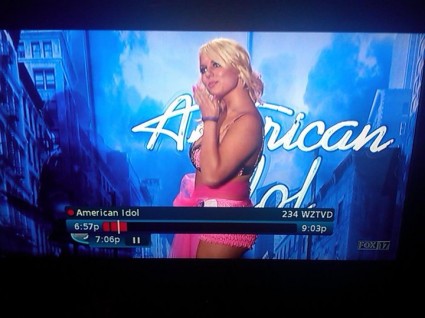 Okay folks, tonight is the night – the Nashville American Idol auditions!  You're probably not aware, but the chick in the pink panties is my sister!  She tried out this year, and was on for about two seconds during the first show.  Since she auditioned in Nashville, we are hoping for some more camera action tonight.  Be sure to tune in!  In the meantime, you can listen to (and download for free), Irene's song – "Playah Tamah" at  http://irenesturtevant.bandcamp.com/ .
So again, please watch tonight.  If you haven't given American Idol a shot this season – DO IT!  Steven Tyler as a judge is the best thing to happen to this show.