Oh Hell Yeah! 311 Coming to Nashville October 14th!!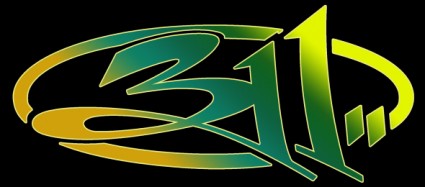 We were doing our weekly graze through the Nashville Scene listings the other day, when an ad for 311 jumped out of the page at us! WHAT?! 311 is going to be at War Memorial Auditorium in a week…October 14th!!
311 has been touring for ages, and chances are you've seen them before and know what's up. If you haven't seen them, consider this your invitation to join the club; and if you're in college – 311's distinct reggae rap rock is a terrific stress reliever. Their shows are never short of beautiful party people who love to dance.
This show will be special, as it's at the War Memorial Auditorium, a smaller general admission-type venue which will certainly increase the energy of the show for everyone. The venue reminds me a lot of the first place I saw 311 at the Worcester Auditorium in Massachusetts. Since then, I've only seen them play at huge outdoor settings.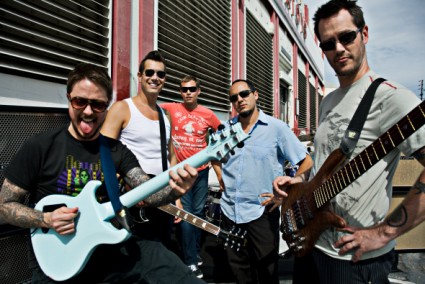 Guy is even more anxious for this show. Being from Nebraska, 311 is the next best thing to Husker football, and has been a huge inspiration for him musically. He has seen them too many times to count, starting from the Omaha Ranch Bowl days, through numerous dates in California, to most recently at the Crawfish Boil in Nashville. Guy's Testimonial – "For over 20 years, 311 has been selling out shows and rocking faces from coast to coast. No matter when or where, it's a guaranteed great show."
Allow us to "PUMP YOU UP!" Enjoy a vintage YTC episode covering 311!
Click Here for the Facebook Event Page