Event – The Outpost Frog Fry ft. Fort King @ HM157 – Los Angeles,CA – 07/16/11
The Outpost Frog Fry ft. Fort King @ HM157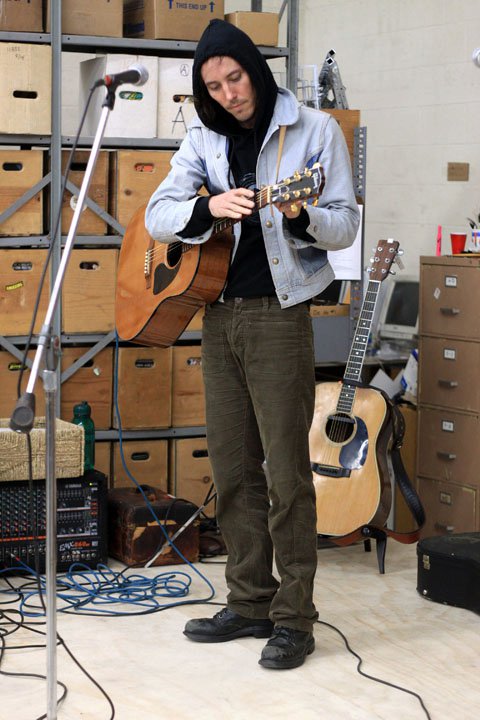 The Out Post Frog Fry ft. Fort King 1pm – 7pm
HM157 – 3110 N. Broadway Los Angeles, CA
Tickets: $7
The Outpost Frog Fry will now be hosted by our good friends and heroes, HM157, at their beautiful Victorian haven in Lincoln Heights.
Set times have been tidied up slightly, but other than that the show goes on as planned!!!
…
EAT… Frog Legs and Chicken Wings and Veggie Treats, served up with homemade hot sauce from right here in Frogtown, just across the park from the Outpost.
DRINK…Bubbly adult beverages and sweet and refreshingly childish hydrating options too! Just added :: FREE ONE Coconut Water cocktails!!
GET GOOFED UP ON MUSIC…All this to bring you out for a day of beautiful, sweet, summery, super groovy music featuring…
Moomaw Intro :: 1:00pm
Crooked Letter I :: 1:30pm
Ruthann Friedman :: 2:00pm
Gold Paint :: 2:30pm
Whitman :: 3:00pm
Miwa Gemini :: 3:30pm
Christina Antipa :: 4:00pm
Moomaw :: 4:30pm
Paula Frazer :: 5:00pm
Cabinet of Natural Curiosities :: 5:30pm
Haroula Rose :: 6:00pm
Fort King :: 6:30pm
$7 Entry. $4 Heaping Fried Treats Basket. Cheapest day you'll ever have seeing eleven bands and having fun.
Sponsored by Frogtown Fire Hot Sauce & O.N.E. Coconut Water.