Photos & Review – Snowglobe 2012 w/ Royal Teeth, Robert Delong, Con Bro Chill and Cherub
Snowglobe 2012 Photos
These photos and review from Snowglobe 2012 were contributed by Mallory Turner of losteyesight.com. If you were at Snowglobe 2012 make sure to comment on this post letting us know what you thought about the show, because this is You Tell Concerts and "When You Tell Concerts It's Cooler!" – Poppinoff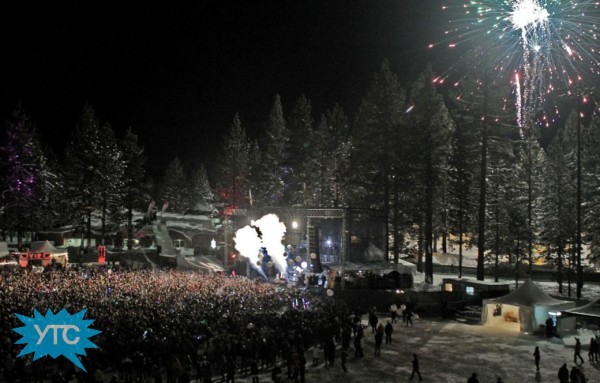 This was my second year in a row attending Snowglobe, and it's second year in existence. The biggest difference between this year and last was that there was actually snow – and a good amount of it, resulting in harsher weather conditions.  The lineup was also different, and featured mainstream headliners, Deadmau5, Wiz khalifa, and Chromeo. Last years lineup had a lot more "glitch" acts and this years was definitely more generic. I'm sure they were just trying to appeal to a wider audience. Nevertheless, the production of the event was well done, and ticket prices were definitely fair, capping at $155 for a three day wristband. Due to poor planning on my part I didn't catch as many artists as I had liked to. I did however get to hear a lot of great music and I wanted to do a write up on a few acts that stuck out to me.
Photos – Con Bro Chill @ Snowglobe 2012
Con Bro Chill was the act on the main stage when I entered the festival on the third day and immediately caught my attention. Crazy costumes, fun choreographed dance numbers, and a ridiculous (in a good way) stage show along with their electro "dance party" music had my attention for the duration of their set. They even threw frozen waffles into the crowd.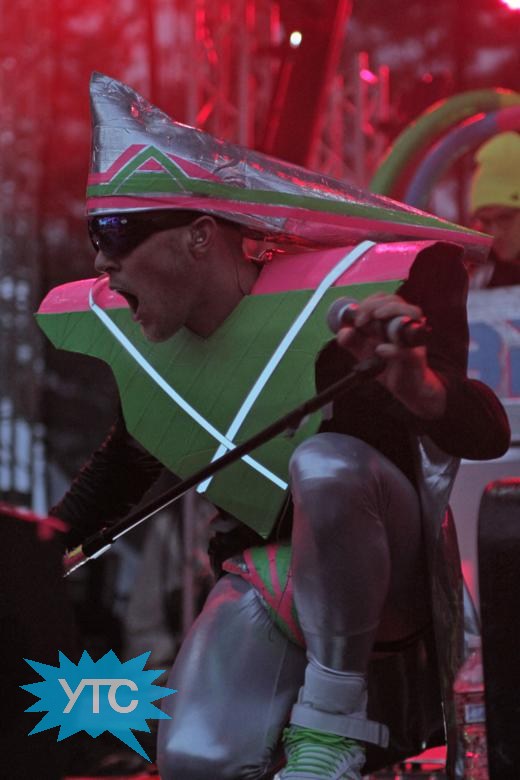 Robert Delong and the band Royal Teeth were two acts on my Snowglobe 2012 must see list. I saw both of them back in October, and just had to see them again.
Photos – Royal Teeth @ Snowglobe 2012
Royal Teeth is a six piece band from New Orleans with both a male and female vocalist, who both put a lot of emotion into their singing which for me makes them an awesome band to photograph. The male singer Gary Larsen also incorporates a stand up drum into the show which adds a lot of interest to the live act that you can't get from listening to the recording. The lively indie-pop group is definitely one to catch live if you ever have the chance.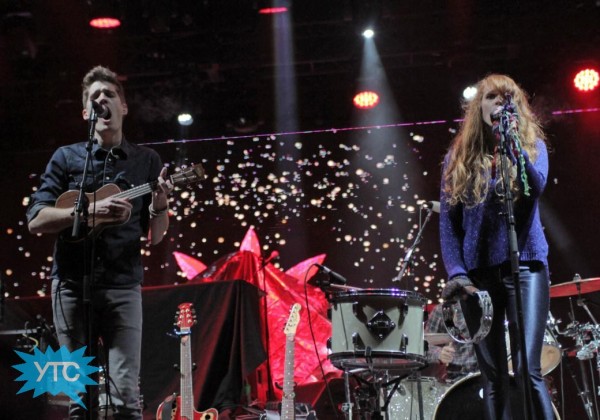 Photos – Robert DeLong @ Snowglobe 2012
Robert is a one man act whose live show includes him using drums, a keyboard, laptop, video game controllers, while performing live vocals as well. High energy dance music with lyrics with emotional heart and that is reflected in the energy he puts into his live show.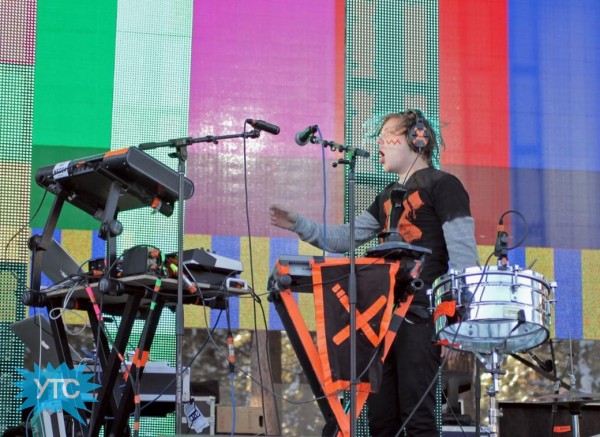 Photos  – Cherub @ Snowglobe 2012
Cherub is an electro pop duo from Tennessee, with a blatent sexual energy that was quickly apparent as they opened with their song "Monogamy" "I wanna do whatever I please, dirty deeds and sinful things, get on your hands and knees" Their upbeat music had the crowd interacting and dancing along the whole time.