Preview – Worlds Greatest Tribute Bands Season 3 @ The Whisky A Go-Go
AXS TV Presents: The World's Greatest Tribute Bands
Monday nights with your favorite host, Katie Daryl, are back for season 3 of "The World's Greatest Tribute Bands", only on AXS TV. Daryl has ventured far and wide in search of the latest and greatest tribute bands for the one hour concert series, held for FREE admission every Monday night at the Whisky A Go-Go, beginning January 6th, 2014.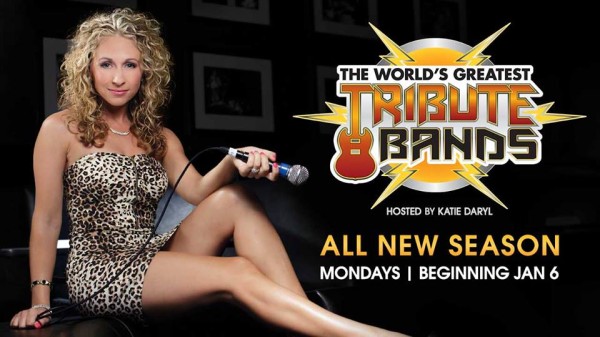 You Tell Concerts has had the privilege to cover the first two seasons of "The World's Greatest Tribute Bands" and is beyond excited to see what the third season has to offer!  For all you tribute band naysayers check out some of our fan reviews from the season two finale.
If you are in or around West Hollywood, CA, be sure to come down to the Whisky A Go-Go a 7pm to snag a spot in the legendary venue. If you are feeling a night in, be sure to join us Mon. Jan. 6 at 11 ET|8 PT for the PREMIERE on AXS TV!
With live acts like The Eagles, No Doubt, Aerosmith, and many more legends to grace the stage of Whiskey, it will be a night to truly remember for any music fan.
Check out the full concert schedule below and click here for your FREE tickets:
• Jan. 6 – Purple Reign – A Tribute to Prince
• Jan. 13 – Bella Donna – A Tribute to Stevie Nicks
• Jan. 20 – Rhymin' N Stealin' – A Tribute to the Beastie Boys
• Jan. 27 – The Long Run – A Tribute to The Eagles
• Feb. 3 – The Garth Guy – A Tribute to Garth Brooks
• Feb. 10 – No Duh – A Tribute to No Doubt
• Feb. 17 – True 2 Crue – A Tribute to Motley Crue
• Feb. 24 – The Pettybreakers – A Tribute to Tom Petty & The Heartbreakers
• March 3 – Draw The Line – A Tribute to Aerosmith
• March 10 – Wings Band – A Tribute to Paul McCartney
• March 24 – Bruce in the USA – A Tribute to Bruce Springsteen & the E Street Band
• March 31 – Abbacadabra – A Tribute to ABBA
• April 7 – The Nirvana Experience – A Tribute to Nirvana
• April 14 – Bonfire – A Tribute to AC/DC
• April 21 – Mr. Speed – A Tribute to KISS