Recap – All Star Weekend @ The Key Club – West Hollywood,CA – 02/17 -02/20/11
As all of you probably know, it was All-Star Weekend in Los Angeles this past week, and there was a lot going on – especially at the Key Club. They had an amazing four-day run that featured some killer performances and some getting down. The event consisted of performances from Llyod Banks, Too Short and his All-Star Jam Band, DJ Quik, Bobby Brown and even two other members of New Edition (Johnny Gill & Ricky Bell).
The weekend started on Thursday with Llyod Banks. The Key Club was packed. DJ Simon Sez opened for Llyod Banks was laying down some killer tracks and had everyone ready to party.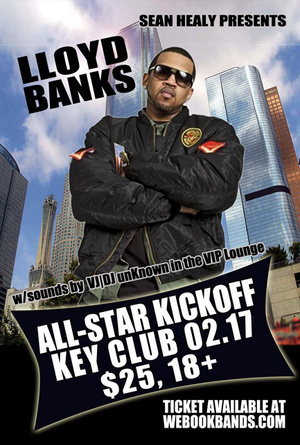 Llyod Banks hit the stage around 12:40ish and managed to perform for a whopping 20 minutes. In addition to his set being way too short, it also sucked balls. Major balls in fact. I am not sure I have ever seen a Hip-Hop performance suck so much. I am 110% confident I could have done a better job.
The point in the show that made Llyod Banks look like the biggest d-bag in the world was when he asked the crowd if they wanted 50 Cent to come out, and then told us it wasn't going to happen because we didn't pay enough money.  More like 50 wasn't willing to be on the same stage with Banks.
Despite Llyod sucking, I still had a blast at the Key Club and couldn't wait to come back for Too Short the next night.
When I arrived at the the Key Club for Too Short, the place was going bonkerz and peeps were ready to get down.  I was more than excited to see Too Short.  This was my 3rd time seeing him at the Key Club and couldn't wait to get funky with Short Dogg.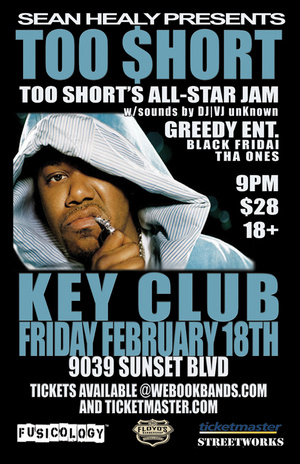 Too Short was accompanied by his All-Star Jam band, and worked the club from the moment he took the stage. The first thing Short did was ask (over the mic) where his bottles of Patron where at. He asked 3 or 4 times at least, and stated he wouldn't start the show until he got his bottles. When the bottles did not arrive in a timely manner, Short took it among himself to head to the Key Club's VIP bar and get a Margarita. When he returned to the stage he simply said, "You cant start a show with out a Margarita," and then began to get funky with it. Every time I see Too short I am a little bit more blown away than the time before.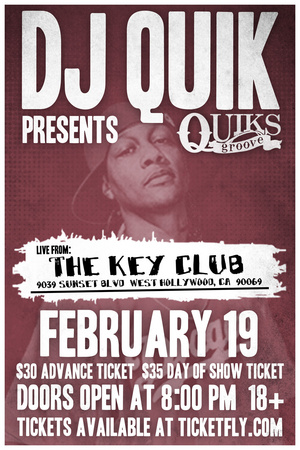 DJ Quik headed up the bill at the Key Club on Saturday night, but unfortunately, I couldn't attend. I'm sure Quik totally rocked the joint. I saw him a few weeks back and was def impressed.  Like Too Short, Quik performs with a live band and drops funky beats throughout his set.
Bobby Brown was in charge of closing out the Key Club's All-Star Weekend, and from what I hear, he did a damn good job of it.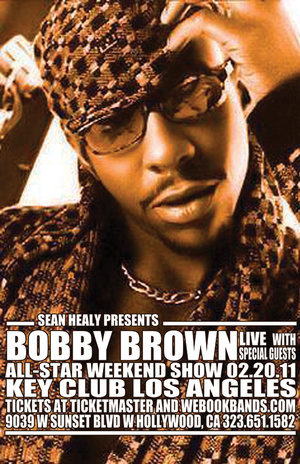 ,
I have talked with several people who said they were pleasantly surprised by the quality of his performance. It sounded as though Brown was really putting a lot of effort into his set and even called on the talents of Johnny Gill and Ricky Bell (New Edition).  After hearing reviews of the show, I wish I had been there. Thankfully, our photographer, James Donnelly, was able to catch the show and snap some sweet shots of the show.  Photos – Bobby Brown @ Key Club – West Hollywood, CA – 2/20/2011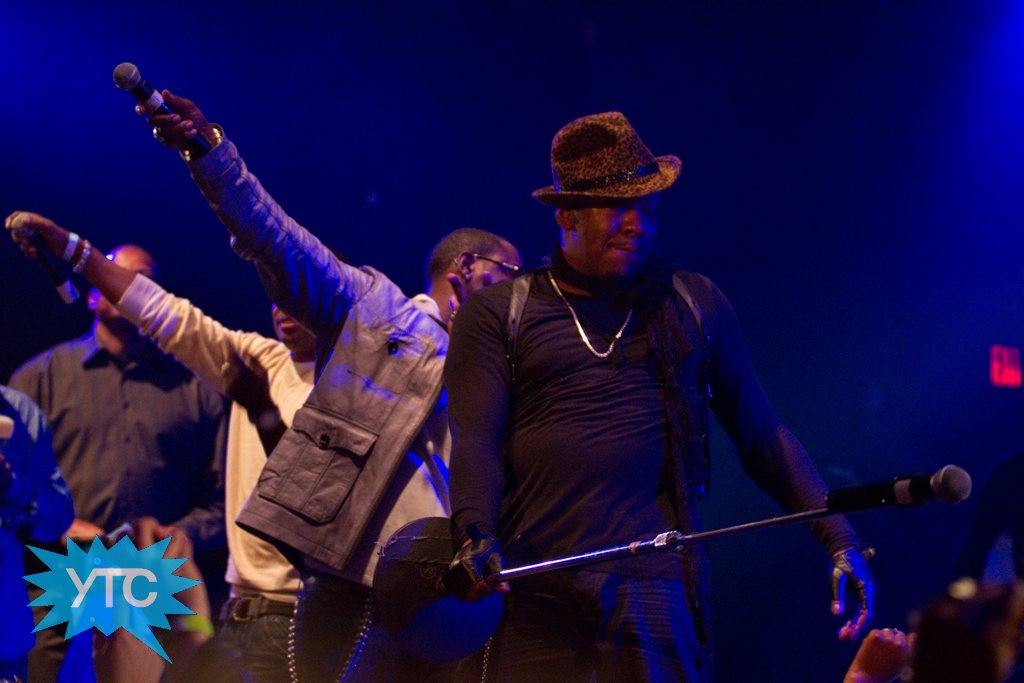 All and all, it was a great weekend at the Key Club. Def glad I got to see Too Short again, bummed I missed DJ Quik and Bobby Brown, and horribly depressed that I saw Llyod Banks. Big ups to the Key Club. They know how to throw one hell of a party. -lorn