Recap – Little Dragon @ Echoplex – Los Angeles, CA – 1/8/11
Little Dragon Slays Los Angeles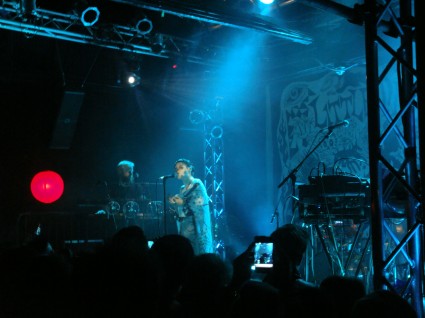 I've been waiting for Little Dragon's return to Los Angeles since getting a snip-it of them at Coachella last year. The Swedish band's latest album, Machine Dreams, has been occupying a spot in my car's CD changer for months. The recent SoCal torrential downpour enhanced Little Dragon's melodic, dreamy, electro sounds that had me feeling as though I was a fish in an aquarium swimming around and around at a leisurely pace. Lucky for me, I was one of the many fish in a massive school of Little Dragon fans vying to see the band up close at the Echoplex on Saturday night.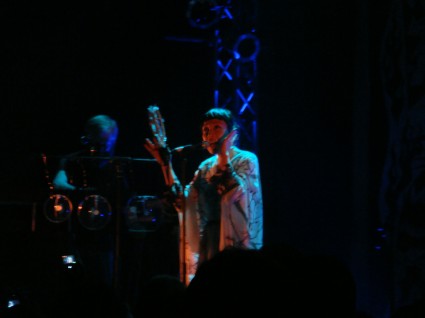 Front woman, Yukimi Nagano, kept her Japanese roots alive, wearing a sheer kimono-esque dress that doubled as a prop during "Feather" when she pulled the fabric over her head, covering her petite frame  for the duration of the song.
Her captivating interpretive dance eases the eyes as she sways her hips and rolls her body to the bass. As her voice echoes, she expresses the music through her arms, looking up to the spotlights as if she's seeing something magical that needs to be touched, losing herself in her own voice.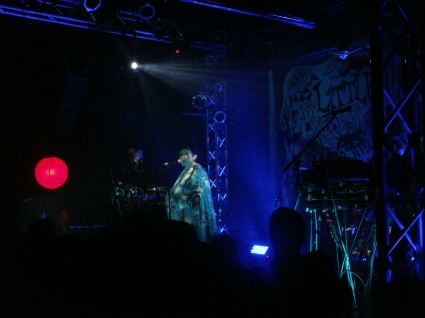 Little Dragon live sounds more like dance music than the album, which is always great for a Saturday night; and many of the songs were done in extended versions, creating more breaks between lyrics for synth solos and music builds. All of the new songs they performed were just as catchy as the ones they've already recorded, so the next album is something to look forward to.
The encore turned into a 30-minute dance party with band members stepping away from their instruments at times for boogie breaks. I could have done without the Jersey Shore wannabes jumping around like jack rabbits for the span, but with such a special band, it's good to know that many breeds are enjoying their music.
Photos by Dara DiGerolamo