Review – Acoustic Basement Tour w/ Brian Marquis, Hit The Lights, Front Porch Step and Transit @ Amityville Music Hall – Amityville, NY – 2/22/14
Review – 2014 Acoustic Basement Tour
@ Amityville Music Hall
This review of the 2014 Acoustic Basement Tour at the Amityville Music Hall was submitted by Maggie Friedman.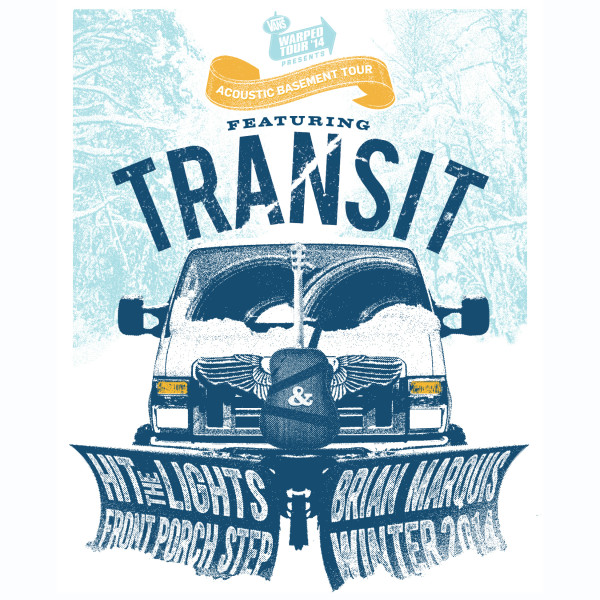 Brian Marquis has achieved a lot in the past few years, he pioneered the Acoustic Basement stage on the Vans Warped tour and then even started an Acoustic Basement Tour.  The tour has been traveling the United States giving fans an intimate experience with some of their favorite bands. The tour featured Front Porch Step, Brian Marquis , Hit The Lights and Transit. Marquis has managed to take some of the most popular bands from the Warped Tour stage and gave their shows a new life.   The Acoustic Basement tour gives fans a different kind of night with bands that usually play electric sets throwing the amps to the side and getting back to basics. Last night the tour hit one of my favorite venues on Long Island,the Amityville Music Hall . I'd been wanting to see Transit and Hit The Lights for a while now so I was beyond excited to finally have the chance.
The Amityville Music Hall was an absolutely amazing location for this tour.  The official Acoustic Basement twitter even tweeted a warning letting people know they needed to get their stat as it was such a tiny venue. The lighting in the Amityville Music Hall was absolutely awesome! It wasn't too dark to see so you could really get a good gimps of the acts. I can safely say the sound quality of the venue was  also really good, but then again  its kind of hard to tell since the set was acoustic  and doesn't press the sound systems as hard as an electric set. The one draw back of the venue was that there were several polls throughout the venue which at times obstructed your view of the stage. I didn't go in with a worry of a rough crowd because it was acoustic show and they usually don't get all that surly.  The vibe was really awesome and everyone sang along as if we were all by a campfire.
 I wasn't all that familiar with them but I really dug Front Porch Step. I don't know the titles of their songs but everyone seemed to have incredible lyrics. The band members had such a great energy during the set that it really attracted me to their music. After being able to experience their music live I def plan on catching one of their sets again.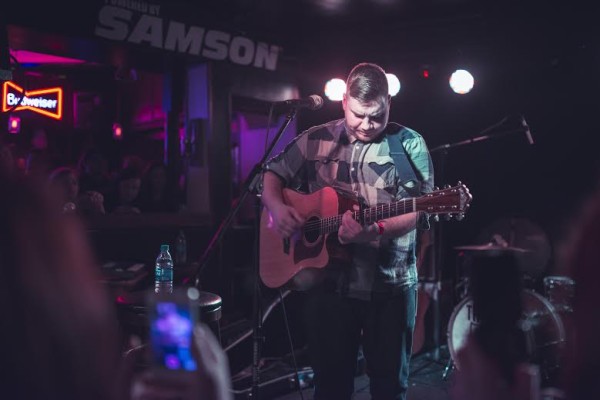 Next was Brian Marquis. I met Brian Marquis last summer on the 2013 Vans Warped tour. After seeing him there I immediately went home and downloaded as much of his music as I possible could. I can say with confidence that not only is he the most genuine guy I have ever met. Everyone that has ever worked with him seems to loves him and appreciates him. If you don't believe me watch the episode of Warped Roadies where he is struck by lighting and is forced to leave the tour early. The camaraderie around him is incredible. Not only is Marquis an awesome person, but he is also a great musician. His smile and voice are so warm and inviting which adds to his great lyrics. He is a great performer and really engages the audience when he plays.  If you've never listened to him, I highly recommend checking him out. It'll be the greatest decision you've made all year so far.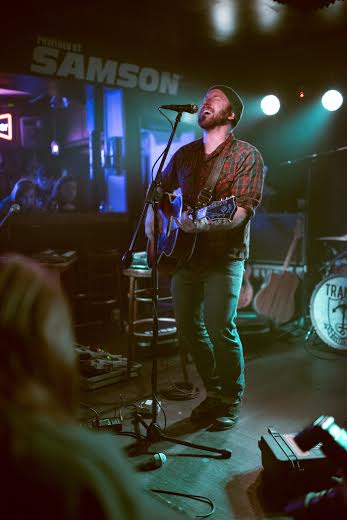 Hit The Lights was the next acts to hit the stage and they were just as good as I expected them to be, if not better. Highlights of the set were "Back Breaker" and "Fragile Eyes". It was amazing to hear the songs I had grown to love in such a different way, stripped down and personal.  I can say I love nothing more than hearing an acoustic guitar on Hit The Lights tracks. They all looked like they were thoroughly enjoying themselves and had a true passion for playing, which was the best part.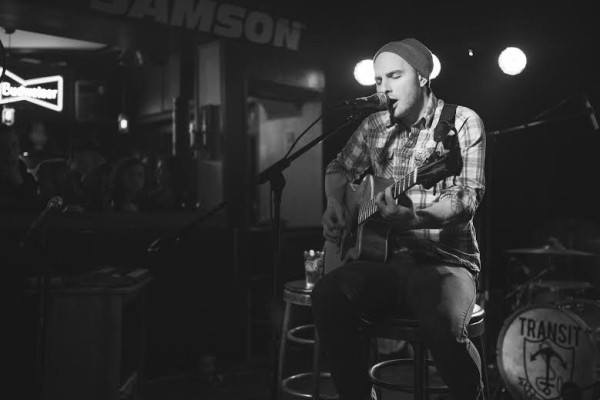 Out of all the acts on the bill I was most looking forward to seeing Transit the most. Their album 'Listen and Forgive' was one of my top ten favorites in 2011, and I'm stoked on their new music too.  Their set was 30 times better than I thought it would be, so that's saying a lot.  They played my favorite song "Listen and Forgive" which made me a happy camper. Joe Boynton, the lead singer, puts so much emotion into his singing, you feel as if he is reliving the situations in his songs, making for an even greater performance.  All in all it was a 10 out of 10 night for Transit.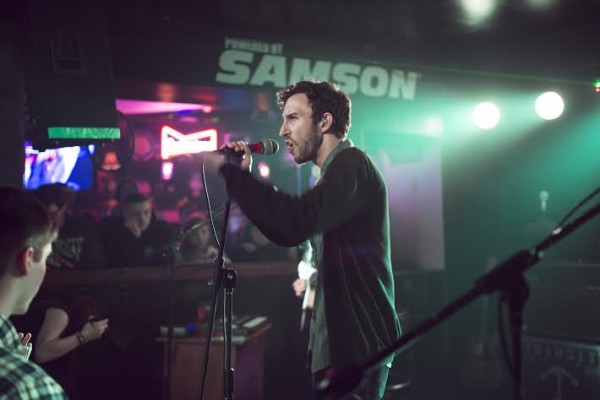 Overall I had a great evening and I highly recommend catching any of these bands and checking out the Acoustic Basement stage at Warped Tour 2014. This tour may end tonight in Boston, but the memories of a great evening will live on for ever. – Maggie Friedman