Review – April Wine / Head East @ 7 Flags Event Center – Clive, IA 4/29/11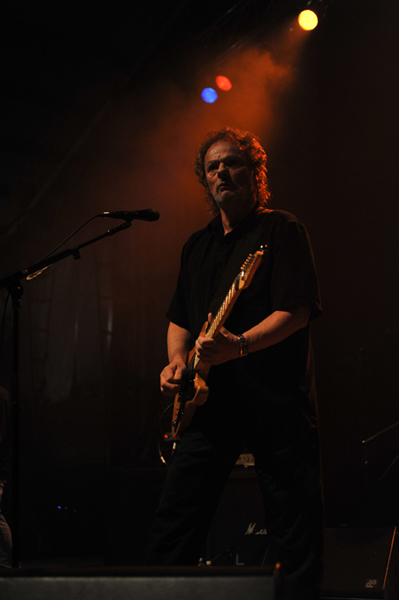 April Wine brought Head East to the 7 Flags Event Center last week. This place just keeps getting the shows. They are averaging two or three really great rock shows a month. It wasn't sold-out, but had a good-sized crowd.
April Wine is one of those bands I have wanted to see since I was a teenager. They just never came anywhere close to my area. I remember back in the early 80's spinning Nature of the Beast on the turntable until my buddies were sick of it. I had a tendency to do that! They were one of those rock bands that the girls AND the guys liked.
Video from Youtube User: flargmuffin92
The show opener was Head East. Both these bands have been touring forever, and just don't quit. They are working bands. They love what they do.  I've seen Head East a handful of times since the early 80's with a few lineup changes. Head East is a fun live band. The only original members left are drummer Steve Huston and keyboardist Roger Boyd. The played all their hits including my Head East favorite, Never Been Any Reason, and a few cover songs. They put on a good show and got the crowd pretty amped. They were a good fit for opening for April Wine.
April Wine sounded really, really good. They are one tight band and still have the magic. Singer Myles Goodwin voice sounds very close to as good as he did 30 years ago. They played a lot of stuff off The Nature of the Beast like All Over Town, Sign of the Gypsy Queen and Just Between You and Me.
I didn't see very many younger people at this show. It was mostly people in their 40's and 50's. You could tell the crowd wast true fans who loved these guys, and knew the bands material. My photo pass only allowed me to shoot the first 2 songs, which allowed me to get to really watch the show. I love shooting the bands, but it's hard to enjoy the music when your so concentrated on the photography.
Myles, Byran, Breen and Blair nailed it! Great rare treat to catch these Canadian rockers in Des Moines. It took about 30 years but I finally got to see them and it was worth the wait.
Most of the remaining tour dates are in Canada, but they do have a few scattered USA dates. Be sure to visit www.AprilWine.ca for tour dates and more info.  Check out my Photo Gallery from this show here!