Review – Blonde Redhead @ El Rey Theatre – Los Angeles, CA – 9/3/13
Blonde Redhead @ El Rey Theatre
This review of Bat for Lashes comes from Chris Modisette, someone who I consider to be one of LA's greatest concert goers.  Chris has written review's for YTC from time to time over the year and is incredible knowledgeable and insightful when it comes to critiquing concerts. Thanks for the review Chris!  – Lorn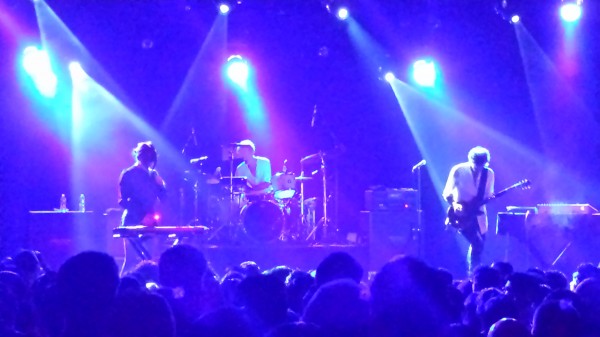 Review – Blonde Redhead @ El Rey Theatre
Last night at the El Rey, after years of missing them, I was finally able to see Blonde Redhead live for the first time.  With their last album, Penny Sparkle, being nearly three years old at this point (added to the fact that the band isn't in the middle of an all out tour at the moment), I had no idea what to expect from the setlist.  And needless to say, both the songs they played and the band themselves were just fantastic.
They opened the show with my personal favorite song of theirs, "Falling Man."  I've always really dug the Radiohead-esque guitar line that lead guitarist and sometimes singer Amedeo Pace uses in this song, it sets a really wonderful vibe and was the perfect way to start the night.  I've always been a big fan of the band's albums, but there were more than a few instances where they added these extended jammy outros onto the songs that really took them to another level.  The first example of this was the second song, "Dr. Strangeluv" from their album 23, my favorite record of theirs.  The song was extended by a good minute or two, with the band really going for it and causing the song to take on an almost shoegaze-level wall of noise.  This got the crowd heavily invested into the show early on, and they never let up.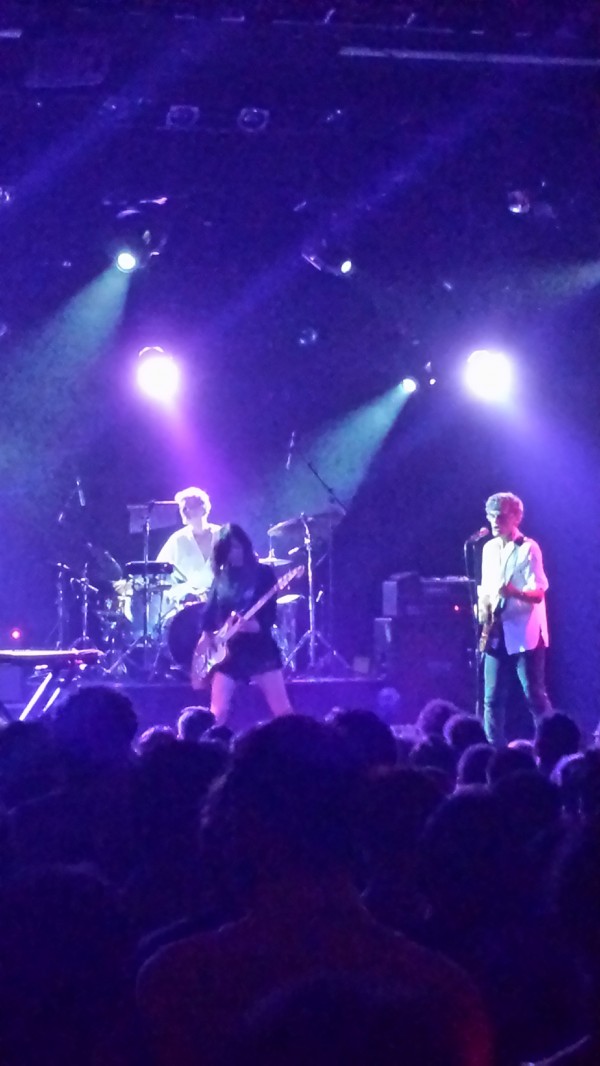 Although I do prefer their more guitar-oriented tunes, they did play a few more downtempo Penny Sparkle tracks that were really wonderful.  The stripped down vibe, coupled with singer Kazu Makino's cool delivery, really created a wonderful atmosphere and provided a great contrast with some of the heavier moments of the night.
Toward the end of the main set, the band got a rousing response when going into "Equally Damaged + Particular", the lead tracks on the fan favorite 2000 album Melody of Certain Damaged Lemons.  These tracks saw both Kazu and Amedeo playing off of each other, seemingly improvising a bit while drummer Simone Pace kept a steady rhythm.  The main set ended in a glorious fashion with "Messenger", "23", and "Melody of Certain Three" being played back to back to back in what was one of the better main set closers I've seen in some time.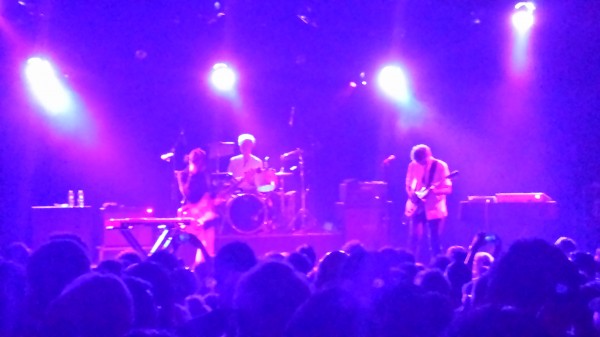 The encore consisted of "Spain" and the wonderful "Equus", and you could tell the band was a bit surprised at the reception they received.  There were very few phones in the air throughout the show…a crowd full of seemingly hardcore fans who were there to show their appreciation for  a band that will hopefully remain around for a long, long time.
Blonde Redhead @ El Rey – Setlist
Falling Man
Dr. Strangeluv
Spring And By Summer Fall
Not Getting There
Here Sometimes
Love Or Prison
SW
Equally Damaged
In Particular
Messenger
23
Melody Of Certain Three
Encore:
Spain
Equus