Review – Britney Spears @ Bridgestone Arena – Nashville, TN 7-18-11
Britney Spears Review By Irene Sturtevant

Move over James Bond, the Femme Fatale, Britney Spears is kicking ass and taking names! A week or so ago at the Bridgestone Arena in downtown Nashville, the Queen of Pop, Britney Spears took the stage for one unforgettable night. The show left even some skeptical audience members saying, "Britney's back, y'all," but with a show that big and fierce, most forgot she was ever gone. The hair, costumes, stage props, dance moves, and even those famous Britney abs, were all on point.
Spears kicked things off with her smash hit, "Hold It Against Me." There was an undeniable energy that could be felt from the front row all the way to the rafters as she rose from the stage and took her place on a lavish throne, truly built for a Queen. Next, jail bars were brought on stage as she sexed it up with, "Up N' Down." Other memorable numbers included, "Big Fat Bass" where Britney danced around large speakers while video of the song's producer, Will.I.Am. played behind her. Then there was "How I Roll" when Brit rolled on stage in a pink convertible! Keeping with the pink automobile theme, Spears later brought out a pink motorcycle while she performed, "Baby One More Time" and the verse she sings in Rihanna's, "S&M" remix.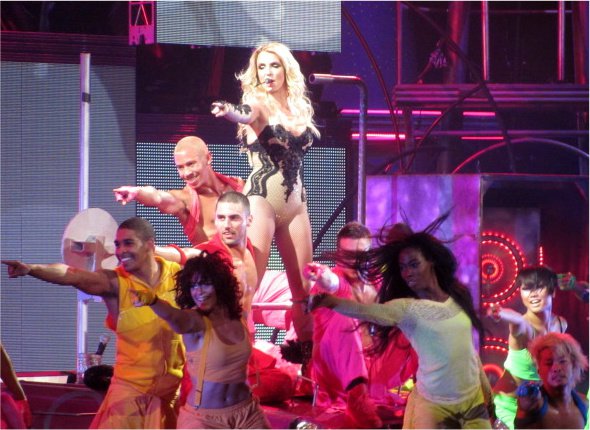 I personally turned green with envy as some fans got up close and personal with the pop icon when she invited a few lucky concert-goers on stage for her song, "Lace and Leather" and recent single, "I Wanna Go."Overall, the show was amazing and had me out of my seat from start to finish.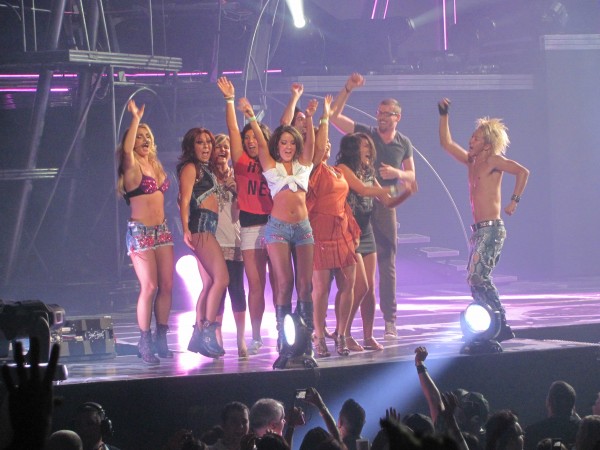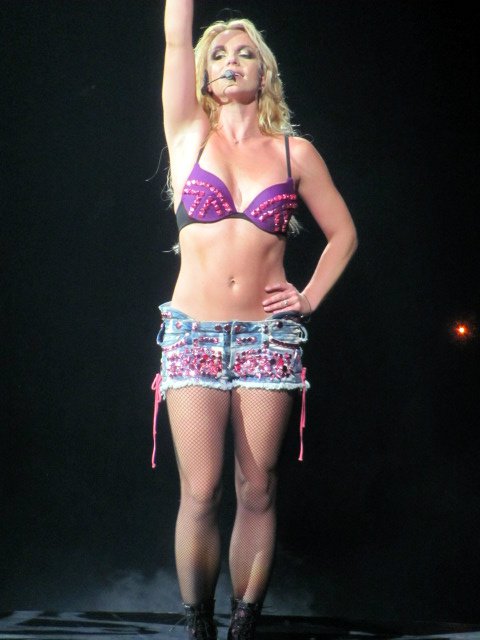 My only complaint is that I wish she played a longer set, because I didn't want to stop dancing…I wanted to keep on dancing "'til the world ends!" Britney Spears', Femme Fatale Tour 2011,
check it out! It'll blow your mind.

Video Credit: Youtube User: marcus1983b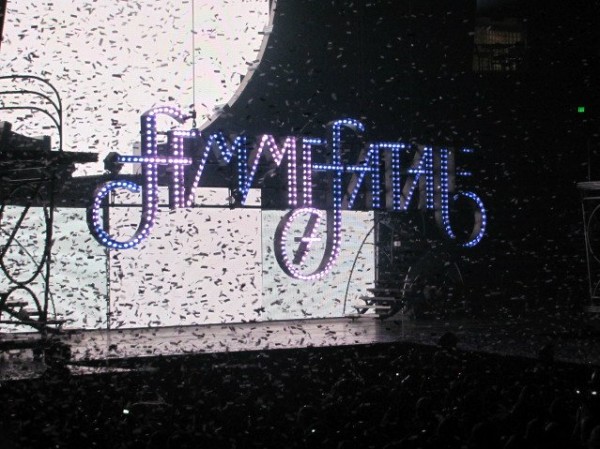 Britney Spears Set List @ Bridgestone Arena – Nashville, TN
Hold It Against Me
Up n' Down
3
Piece Of Me
Big Fat Bass
How I Roll
Lace and Leather
If U Seek Amy
Gimme More
(Drop Dead) Beautiful Play Video
Don't Let Me Be The Last To Know
Boys
…Baby One More Time
S&M (Rihanna cover)
Trouble for Me
I'm A Slave For You
I Wanna Go
Womanizer
Encore:
Toxic
'Till The World Ends