Review – Buddy Guy @ The 7 Flags Event Center – Clive, IA – 10/15/11
Oct 23rd, 2011 | By Mike
Category: 7Flags Event Center, Artists, Buddy Guy, City, Concert Reviews, Des Moines, IA, Venues, Video Concert Reviews, Written Reviews
Review – Buddy Guy @ 7 Flags Event Center – Clive, IA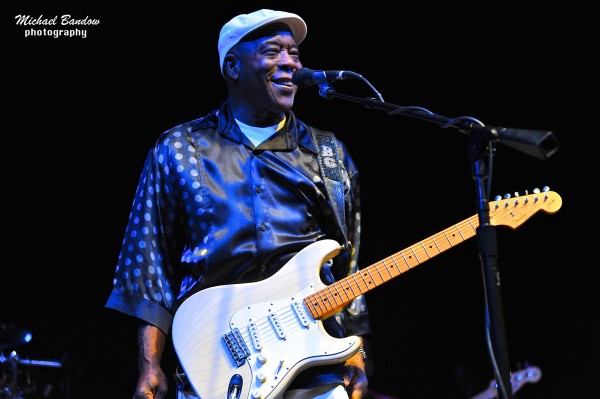 Buddy Guy brought it to The 7 Flags! I had been wanting to see this guy for years and kept hearing from my Blues friends how great he was. Well, they sure were right! He's now 75 years young and still delivers a show that any die-hard Blues fan would kill for! The place had a good-sized crowd, but not sold-out. I think most people just don't realize how great some of these Blues bands are.  The band was tight and fun all night.
Buddy Guy is quite a talker with the audience. He has all sorts of stories from his past with other music greats that he loves to share. He also has a sense of humor; hearing the F-bomb dropped from a 75-year-old always brings the laughs from the crowd. He dropped quite a few!
Video Credit: YouTube User – 42jay42
I did not get a set-list, because he made a point during the show that he doesn't like using them. He just rolls with it and asks the audience what they would like to hear.  Buddy Guy put on an amazing show all around. I'm definitely going to be picking up a few of his albums to add to my growing Blues collection. Buddy Guy is on the road now and has a few shows left. He also has an extensive music catalog that any Blues fan should be diving into. Check it all out, you won't be disappointed!