Review – Casting Crowns @ Iowa State Fair – Des Moines, IA – 8-11-11
Review – Casting Crowns @ Iowa State Fair 8-11-11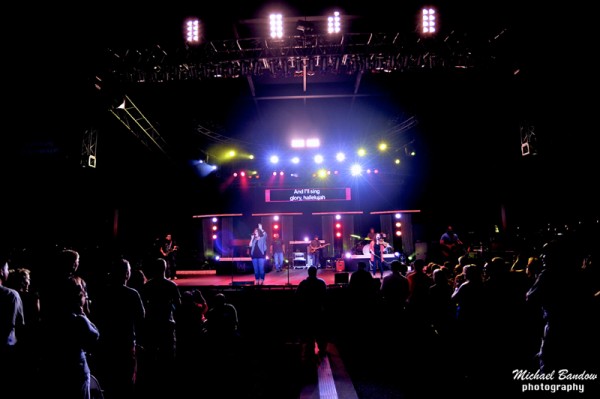 Casting Crowns visited our fine city and kicked off the first night at the grandstands of the 2011 Iowa State Fair concert lineup. This was another band I didn't know anything about before the show. However, I know people that are fans and love them. I went there thinking there wouldn't be that many people. The place was packed and about sold out; what was i thinking?!
Being a Christian Rock band, Casting Crowns had fans of all ages at this show. I mean all ages – from kids around five all the way up to people well into their golden years. They put on an excellent show from start to finish; very uplifting and feel-good music. You leave their show feeling good about life in general. Some of the band members are current ministers. The vocals were top-notch by lead vocalist, Mark Hall, and vocalist Megan Garrett. I really enjoyed violin playing by the quite beautiful, Melodee Devevo. The entire band put on an excellent show. I did a little research on them and they appear to have won about every music award there is to win.
Their new album is entitled "Come to the Well." This is definitely a band that we will see very good things coming from. I haven't picked it up yet, but plan to when I order my next round of CDs. They still have a good amount of dates left on this tour, so if you're a Christian Rock music lover, then you already know how good they are. If not, treat yourself to some  down-to-earth, clean, feel-good music.