Review – Coles Whalen @ People's Court – Des Moines,IA – 3/3/11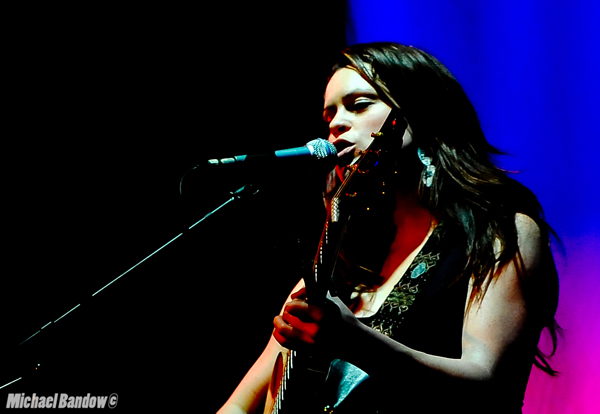 Coles Whalen made a stop in Des Moines. What a treat this show was. It was a scaled back two-member show consisting of herself and bassist/singer Kim O'Hara. This was one of those shows where I didn't know anything about the band prior to that night. I'm very glad I went.
Coles is quite an amazing artist. She trades off between the piano and the acoustic throughout her set. Her piano playing is quite impressive, and she has an intoxicating stage presence.
Her sultry voice had me melting as I watched her sitting at the piano. A very talented, beautiful, and powerful performer. What more can you ask for? Great songwriter..she's got that quality too.
Some of the songs they performed were Call on Me, My Love is Like a Cactus, Go Child, So it Is, Cannonball, Hurricane, Hole in My Heart, Can't Treat Me Bad, By Her Side, and Butterflies. I liked all the songs they did, Call On Me is really stuck in my head right now.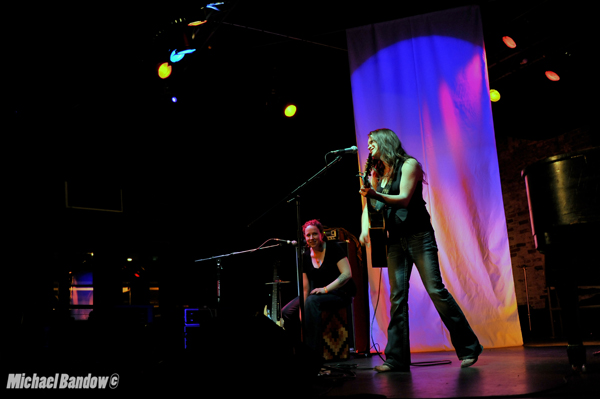 Kim was kind enough to give me a CD. I went home from the show and played it from start to finish. Very good stuff here. I had the sense when I was at the show that I'm seeing someone that is going to explode on the music scene very shortly; one of the things I really dig about club shows.
I would love to see Coles next time with her full band on a big stage. She has quite a following here in Des Moines and I will be sure to catch her on her next time around.

She is currently touring in support of her latest album The Whistle Stop Record. Do yourself a favor and catch her in an intimate club setting while you still can! Be sure to check out my photo gallery from the show.