Review – Engelbert Humperdinck @ Prairie Meadows Event Center – Altoona, IA – 11/2/13
Review – Engelbert Humperdinck
@ Prairie Meadows Event Center
The near capacity crowd at Prairie Meadows Event Center anxiously awaited 1970′s heartthrob Engelbert Humperdinck to take the stage Saturday night. Videos covering highlights of his career and a hilarious explanation of how Arnold George "Gerry" Dorsey became Engelbert Humperdinck, preceded the legendary singer's appearance.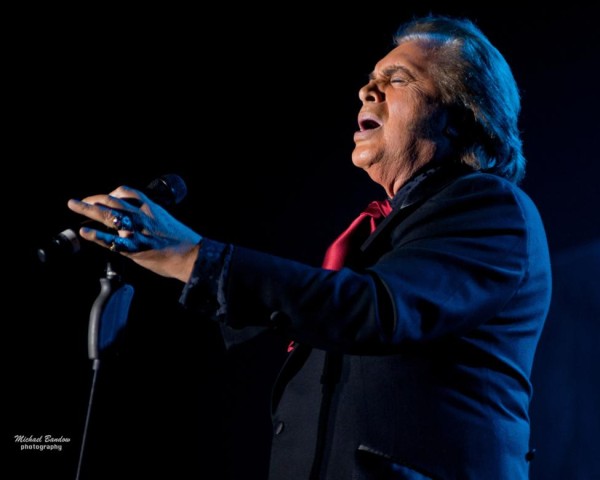 Greeted on stage by the screams of many elderly women, Engelbert dove into a cover of the Santana/Rob Thomas song "Smooth". Very fitting. 46 years after his career took off he is still smooth, and still cool enough to cover that huge contemporary hit.  Still sporting sideburns and long locks, he was in great shape and surprisingly has stayed away from the surgeon's knife so many aging crooners opt for, he looked great for 77 to say the least. Engelbert's voice so strong and  powerful that he had to hold the mic  a foot away from his mouth so he wouldn't drown out the band.
After performing one of his signature classics, "Am I That Easy to Forget", he launched into a mock striptease losing his jacket, his ascot, and unbuttoning his shirt all while belting out a crowd favorite "You Make My Pants Want to Get Up and Dance". If anyone was doubting Entgelbert's appeal, I have to say he  is still a sex symbol and has the to moves to prove it. I don't know if he's ever had his hips replaced, but he can swivel them like they are brand new. Twerking might be a new word to describe what Miley Cyrus or Justin Bieber do, but it's an old technique best left to the old pros like Engelbert.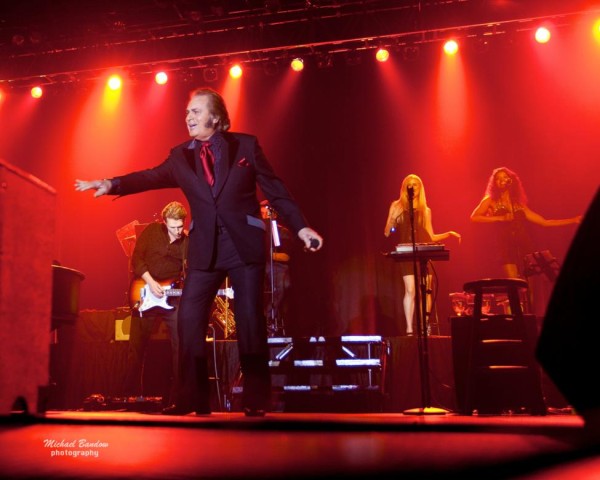 The set included a great selection of his hits; "Quando", " Lonely is the Man", "After the Lovin", as well as covers of greats by Celine Dion and Bruce Springsteen. Engelbert's deep and smooth voice made them entirely his own. Englebert is currently touring in support of his upcoming release "Engelbert Calling" an album composed  of duets with some of music's biggest names; Elton John, Smokey Robinson, Willie Nelson, even Gene Simmons from KISS. We were treated to 2 samples from that album, "The Way You Look Tonight", with Elton's part prerecorded, and also the Willie Nelson duet "Make You Feel my Love". Both sounded amazing live and this upcoming release will be a must have.
One thing I love about Engelbert is that he is not just a great singer, he is an entertainer. He tells jokes, actually funny ones, and stories and talks about his life and career, and does some pretty dead on impersonations. He did Dean Martin so well, in both his drunk and sober personas, and while impersonating Willie Nelson, he changed the lyrics to the song to jokingly reflect Willies lifelong marijuana habit.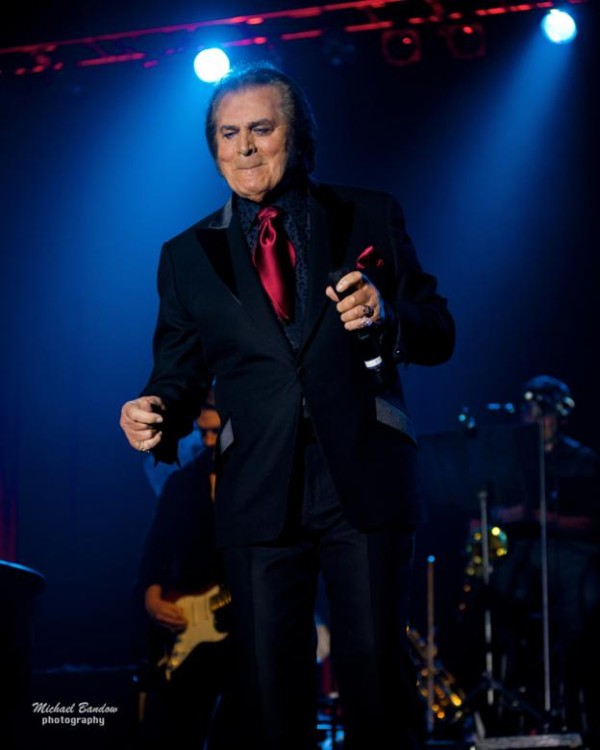 Returning to a medley of his biggest hits, "There Goes my Everything, "Spanish Eyes", "Release Me"', the "Humperdinckers" (the technical name for Humperdinck groupies) danced and cheered. It was beautiful to see a generation of older fans reliving the music of their day.Engelbert ended the show with Morris Albert's 70′s soft rock smash "Feelings", and sang it with so much emotion that the stage was rushed by the Humperdinckers. Dozens of ladies in their 60′s, 70′s and 80′s crowding the front of the stage. There was also a wheelchair or 2 in the mosh pit. At that point, Engelbert started throwing out his sweat scarves and I got to witness an incredible geriatric frenzy. How amazing that someone can still get his fans so excited and revved up, even at their advanced age! Engelbert can.
Some pretty lucky ladies got to take home a scarf, and it's fortunate that he didn't throw one in my direction because there might have been some injured old ladies after I tackled them to get one.
Great night, great show, great man. Engelbert Humperdinck is still cool, still hot, and still an amazing entertainer.
- Shelly Banks
Photos – Engelbert Humperdinck
@ Prairie Meadows Event Center
Photos by: Michael Bandow