Review – Evan Watson / Heart / Def Leppard @ The Iowa State Fair – Des Moines,IA – 8-13-11
Aug 21st, 2011 | By Mike
Category: Artists, City, Concert Reviews, Def Leppard, Des Moines, Evan Watson, Heart, IA, Iowa State Fair, Written Reviews
Review – Heart & Def Leppard @ Iowa State Fair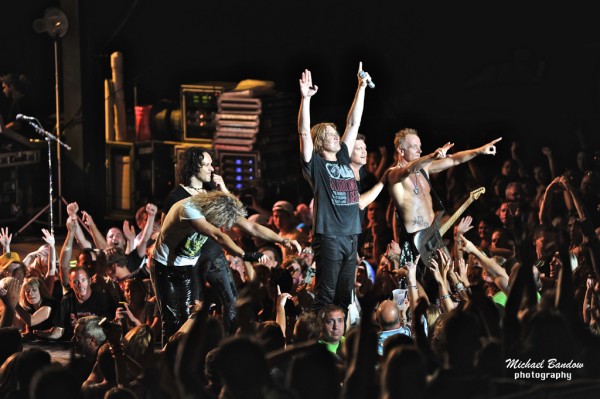 This was the show I was waiting for at the Iowa State Fair. First up was Evan Watson – a guy onstage (by himself)  just jamming out and doing his thing. That must take an unbelievable amount of guts, talent, and crowd connection to be able to walk out alone to a packed place of what had to be over 12,000 people. He had a really good sound. The high point of his set was when Def Leppard guitarist, Vivian Capmbell, walked out to join him in some rocking/bluesy jamming. I scored a few guitar picks from Vivian, which was very cool. I've been a huge fan of his since the Dio days. It looks as though Evan is on this entire tour. Check him out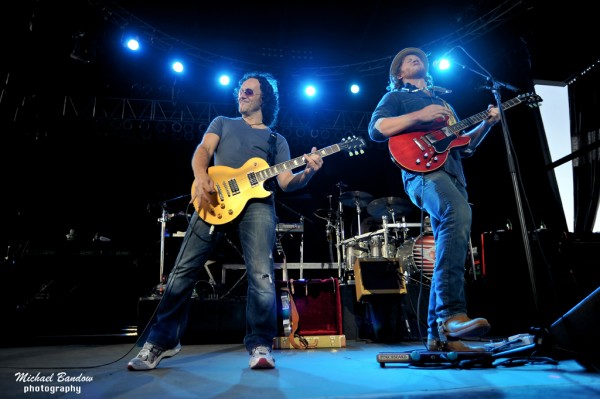 Next up, one of my all time favorite rock bands, Heart! This was my second time seeing them live. I swear this band gets better with age. Ann Wilson's voice is as strong as it was 30 years ago. They put on an amazing show, playing their mega hits like, "Magic Man" and "Crazy On You." I don't think fans would allow them to not play those two songs without having a riot. They covered Led Zeppelin's "Battle of Evermore" and The Who's "Love, Reign O'er Me," a song I have always loved. So freaking cool! Their entire set rocked and the crowd was blown away, like they should be seeing an amazing live act like Heart!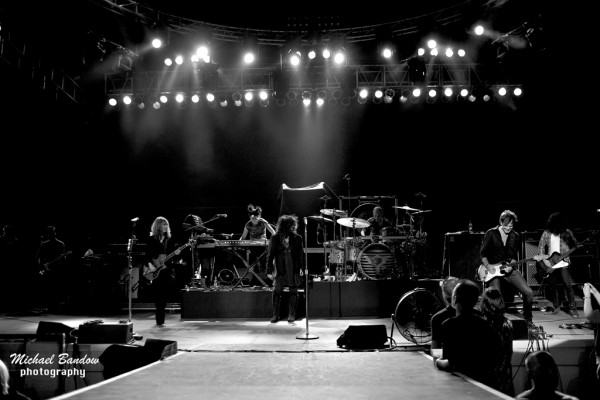 Last, but not least, was Def Leppard. I have loved this band since the early 80's. I'm so glad they are still touring and making good music. I look forward to it every time they come anywhere close where I see them live. This was my third time seeing them at the Iowa State Fair. It seems like very two years, they hit the fair here. They know they will sell the place out, so why not? These guys are not capable of putting on a bad show.
It seems like everyone loves them no matter what your taste in music is. They sounded amazing. Joe Elliott's voice was strong all night. I truly love all their music, but wish they played more early stuff live on this tour. I saw them about 10 years ago, and they opened the show with playing the entire Side A of the album "High 'n' Dry." Bands with this many hits probably have a hard time trying to decide on which songs to pick on a new tour, I'm sure.
This was a very cool show that I couldn't miss. You get to see not one, but two, headlining acts on the same bill. If this show was anywhere else in my area, I'd go see it again! Def Leppard is touring in support of their live album, "Mirrorball." There is plenty of tour dates left so check them out.