Review – Filter @ People's Court – Des Moines, IA – 11/09/10
Filter came to People's Court and put on an amazing club show! I don't know why the place wasn't packed. It was an ' ok ' crowd, but should have been alot bigger. Filter is a very under rated band in my opinion. They came out strong and did not let up the entire show. Richard Patrick's voice was strong through out the night. He knows how to work the crowd very well. The rest of the band included Rob Patterson on lead guitars, Phil Buckman on bass, and Mika Fineo on drums. The band is tight and all preformed excellent. Thier sound was deao on. The band is touring in support of the new release of 'The Trouble With Angels'. I picked up a copy at the show and have not been able to stop listening to it. It's thier best stuff in my opinion.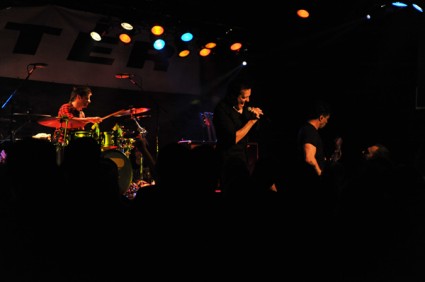 Seeing this show has me convinced that club shows are the best. You get to see a band like Filter in an intimate setting and they can play stuff they might not get to play at an arena show. I saw them at Lazer Fest 3 years ago and loved them, but this was truly the way to see these guys. They opened up with songs Drug Boy and New Love from the new album. They also played popular hits like Take A Picture, Hey Man, Nice Shot, Dose and more.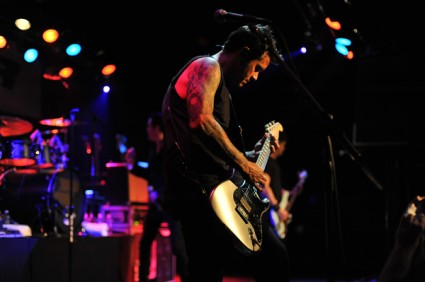 Filter is the most fan friendly band I've had the pleasure to meet. Nearing the end of the show singer Richard Patrick announced how they are not some pussy band that doesn't care about the fans. I quote, ' We are going back to the merch booth after the sow and we will not leave the building until every fan has gotten everything signed they want. I don't care if it's a crumpled up piece of paper we will sign that shit! How freaking cool is that? More bands should be like that. It was an awesome club show! Filter come back anytime!
~ Check out more pictures of Filter HERE ~