Review – Gogol Bordello @ Fox Theater Review – Gogol Bordello @ Fox Theater – Pomona, CA – 10/11/13
Review – Gogol Bordello @ Fox Theater
The Gypsy Punk Rockers are back on the road and at it again! Gogol Bordello took over Pomona with their energetic stage antics and music. This was my first time watching Gogol in concert and I was amazed! First let me start by saying that I was super excited to see this band on stage especially because the singer, Eugene Hütz is originally from a city close to my hometown in Kiev, Ukraine. There are not too many artist from Ukraine that have been able to make a successful name for themselves after moving to the U.S.; so it is very thrilling for me to hear about these types of musicians and their success.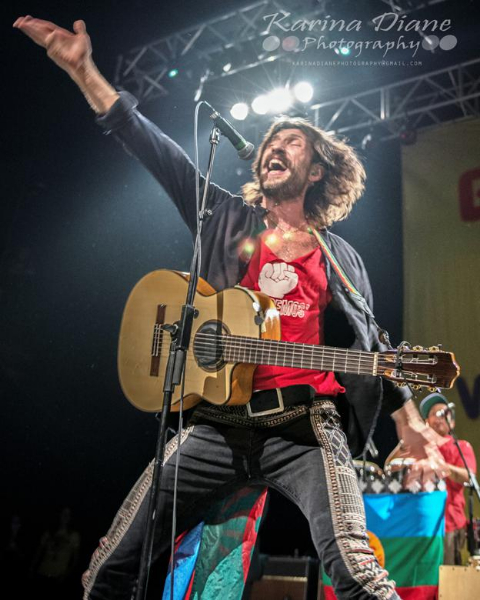 Gogol Bordello played an electrifying set of songs such as the crowd favorite "Start Wearing Purple" and included songs from their latest album Pura Vida Conspiracy such as their opener "We Rise Again." I was surprised to see how many people sang along with all the songs including the ones that included some Russian lyrics. Pedro Erazo was on target pumping up the audience along with Elizabeth Sun's back Vocals and dance routines. The audience was blown away by the energy from the violin playing and dancing by Sergey Ryabtsev. Every time I heard Pasha Newmer's accordion, it brought back memories of my childhood and hearing my uncle play! Eugene Hütz's lyrics were pitch perfect and very clear. To close out the show they came back with a five song encore which is truly very rare now a days; this was a big treat for the audience as they didn't want Gogol to leave the stage.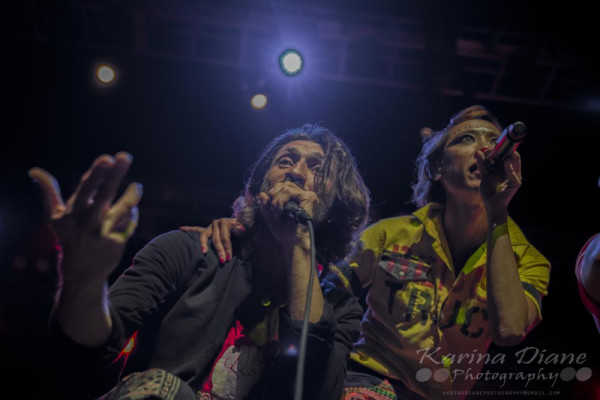 After three shows in a row in Los Angeles , I was worried that the performance would not be as strong as I imagined the band was tired and might not be able to give it their all.  But instead it was an astonishing show that did not disappoint. If Gogol Bordello comes to your town please do yourself a favor and go go go! You will not be disappointed!
Photos – Gogol Bordello @ Fox Theater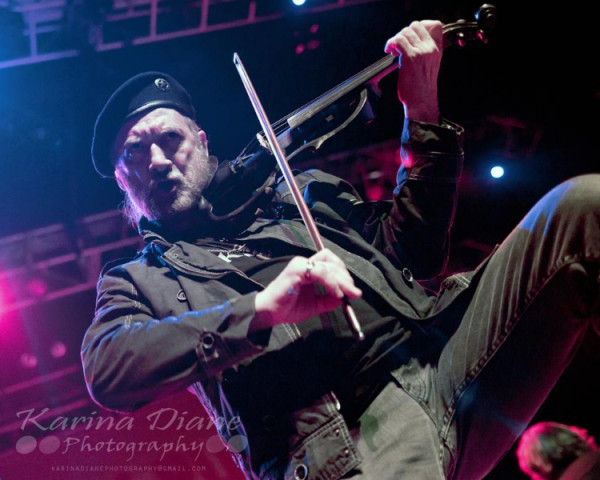 Gogol Bordello @ Fox Theater – Set List
Rise Again
Not a Crime
Wonderlust King
Other Side of Rainbow
Companjera
Dig Deep Enough
TC Hustle
Immigraniada
Break the Spell
Universes
Gypsie Auto Pilot
Pala Tute
Malandrino
Start Wearing Purple
Sally
Encore:
Lost Innocent World
Think Locally
Just Realized
Alcohol
Baro Foro
Members
Eugene Hütz (lead vocals, acoustic guitar, percussion)
Sergey Ryabtsev (violin, backing vocals)
Elizabeth Sun (percussion, backing vocals, dance)
Thomas "Tommy T" Gobena (bass)
Pedro Erazo (percussion, MC)
Oliver Charles (drums)
Michael Ward (Guitar, Backing Vocals)
Pasha Newmer (accordion, backing vocals)
Website
http://www.gogolbordello.com/
https://www.facebook.com/gogolbordello
https://twitter.com/GogolBordello
http://www.youtube.com/artist/gogol-bordello