Review – Prince @ The Forum – Los Angeles, CA – 5/28/2011
PRINCE AT THE FORUM
Last night was a packed house. I have been to Prince a few times at the Forum during his "Twenty One Night Stand" in Los Angeles and none of them have been as obviously SOLD OUT as this one.

In usual fashion I showed up to this concert with a small tribe of friends who either had their socks rocked previously, or heard about it repetitiously from friends.  Tickets were sold out at the Box Office, but that is never a deterrent (more like a motivation) for finding tickets.  It's all about showing up ready to ROCK!  Eventually the two noobs got into the show as Prince was taking the stage and the rest of us remained steadfast to find our opportunity.  With a bit concert karma we managed to find ourselves inside before Prince turned up the heat!
Prince's performance is incredible and clearly what makes these shows great.  It's consistent, but different, if that makes any sense.  You can count on Prince to do a show better than almost anyone you've ever seen.  However, each night the show is a bit different and even Prince himself appears to be jamming out on a whim a lot of the time.  Conducting his band and back up singers to follow him into something totally off the set list.
The highlight for me in this particular evening (besides running into Beck in the parking lot) was the saxophone player, Maceo Parker.  He is nothing short of unbelievable.  This guys started out his career with James Brown and has been playing for audiences his whole life.  Maceo and Prince were going toe to toe, sax vs. guitar, and it was insane!  Bottom line, if you wanna see a guy who can play saxophone like a ma'fugga… this guy's got it on lock.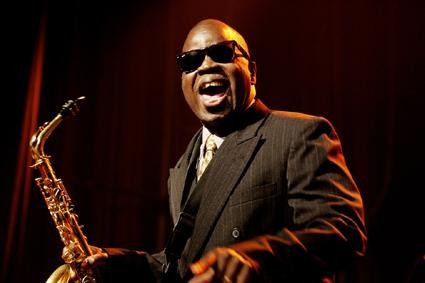 SET LIST FOR PRINCE AT THE FORUM SetList.fm
(Sampler set)

(with Let's Go Crazy coda)

(with Prince and the Band interpolation)

(with U Will Be With Me lyrics)

(Shelby J. lead vocals)

Encore:

(Lyrics changed to Inglewood Swinging)
Of course tickets are already SOLD OUT for tonight's show, but don't let that keep you at home!  This could be the last night to see PRINCE AT THE FORUM.  Make sure to stick to your guns and don't get ripped off.  Those scalpers know how desperate you are to see the Purple One, but you can't let on!  With a bit of luck you can get in tonight for face value or less!
I hope Prince decides to do another weekend at the Forum, but if you ever have the chance to see him during the Welcome 2 America tour, or at all for that matter, make sure you don't miss it!