Review – Queensryche @ The Val Air Ballroom – West Des Moines, IA – 5-15-11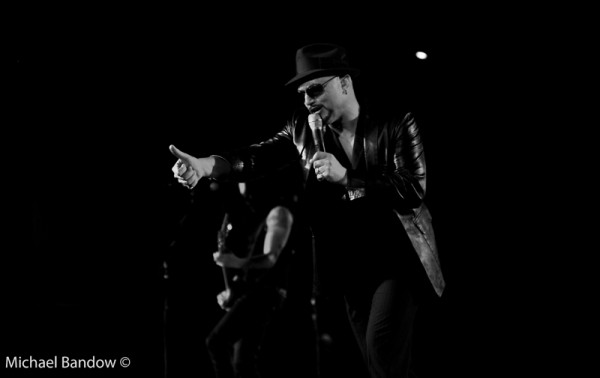 Queensryche at the Val Air Ballroom with maybe 100 people there?? Is that possible? Yes. I wouldn't have believed it, had I not seen it with my own eyes. This was quite possibly one of the coolest shows I may ever see.
They were suppose to play Lazerfest 2011. They flew to Minneapolis from Seattle and from there they were suppose to fly to Des Moines to get to the show. The plane in Minneapolis had major problems, and they could not find a flight to get here in time for the show. So, do they say screw it and forget Lazerfest ? Hell no! These guys rent an SUV and drive 100 mph from Minneapolis to Des Moines to make the show. They risk life and limb to get there, only to be told they are two minutes late and will not be allowed to play.
Their equipment is already there, they are ready to literally get out of the SUV and walk onstage, and they are told "you ain't playing???" I was standing backstage and thought this was just someone kidding around. They were pissed and so were several thousand people that had come to see them play. Absolute madness.
Video from YouTube User: Lazer1033KAZR
I saw them leave and figured that was that, no Queensryche. That about made me sick, being the huge 'Ryche' fan that I am. Then, they announce that they will be playing a local club, the Val Air Ballroom, after Lazerfest. How cool is that? They are determined and want to play, so they literally find a club and throw a show together in about an hour.

The show was very, very cool. I figured that place would be sold-out as soon as Lazerfest was over and a ton of people would head there. The only thing I can think of  – it was a Sunday night, and everyone had to work in the morning. They didn't start until after midnight with maybe 100 people there. It was an intimate show that just doesn't happen very often.
They played a new song, "Get Started," which was very good. They did a personal favorite of mine, "I Don't Believe In Love." The absolute high point of the night for me was when they did a rare gem, "Real World" from the movie soundtrack "The Last Action Hero."
I was backstage with the guys after the show and told Geoff how cool that was. He said that it was the first time they played that song in about 15 years. I felt very lucky to have been there to witness a band that I have always thought are true musical geniuses play an intimate show like this. I went to work the next morning with barely three hours of sleep and was on Cloud Nine all day. I have always loved these guys and their music, but after the band committed to play for their fans after all they went through that night – I'm almost speechless. Queensryche, you are a band of true class.
Check out my photo gallery for a few amazing shots from this very special show.