Review – Rascal Flatts w/ The Band Perry & Sweetwater Rain @ Wells Fargo Arena – Des Moines, IA – 10/25/13
Review – Rascal Flatts w/ The Band Perry & Sweetwater Rain
@ Wells Fargo Arena
The Rascall Flatts Live N Loud tour came through Des Moines this weekend and brought Sweetwater Rain and The Band Perry to the stage with them.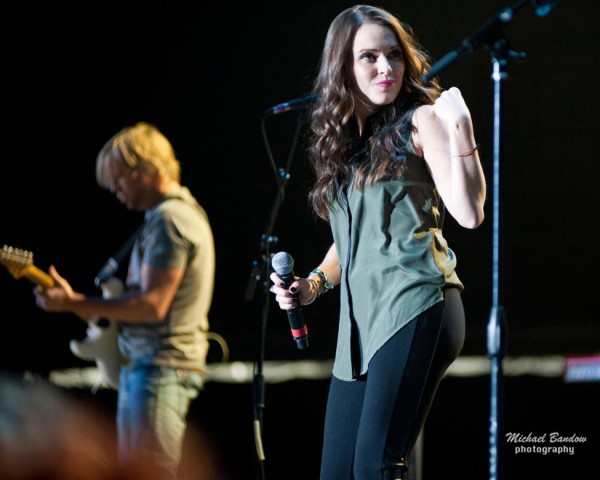 Sweetwater Rain is a relatively new band, but were added to the fall leg of the Rascal Flatts tour to replace Cassadee Pope. They had a country radio hit with the single "Starshine", and have now introduced a second original song "Pray for Me", which is a nice sounding mellow country ballad. Sweetwater Rain performed both their singles and filled the rest of their set with various covers including Aerosmith's "Sweet Emotion"to and  Beatles "Hey Jude". They are a solid band, play well together and offer a lot of promise.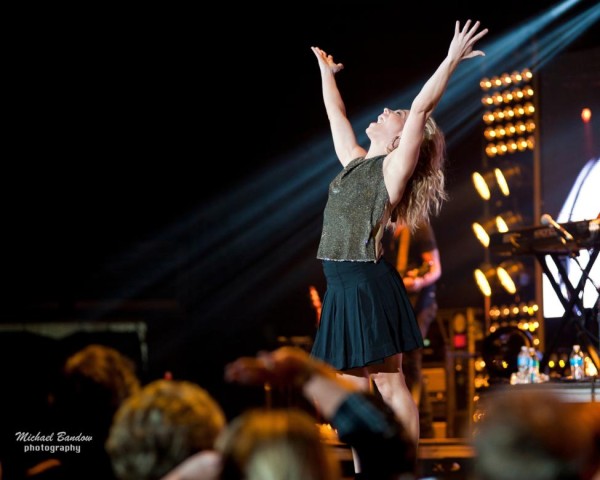 The highlight of the night was the always amazing Band Perry. This sibling trio of Kimberly, Neil and Reid Perry hit the stage full of energy, talent, coordinated head snaps and in sync body dips. This band has rocketed to fame with only 2 albums, and their sophomore effort "Pioneer" has only been on the charts 6 months , already producing 3 hits. The first time I reviewed this band I compared Kimberly to a cheerleader. On second look, she is the whole varsity team. Unbounded energy and an incredible voice, not to mention great hair and amazingly toned arms. All 3 Perry's are such passionate performers it's obvious they love what they do and the audience loves them doing it. The set included their hits "Done", "Better Dig Two", and "Don't Let Me Be Lonely"  all performed in standard Perry fashion; Neil and Reid rocking out from one end of the stage to the other and Kimberly dancing, singing, and never missing a beat or taking a breathe.
Although they consider themselves a country band, I still argue that they are equally pop and rock and all their songs are destined to crossover to the Top 40 charts. Like Carrie Underwood, they are the best of both worlds and their fan base is so wide they are now able to fill Arenas when just 2 years ago they were playing state fairs. That kind of popularity and fame does not come undeserved. Neither do a dozen Music Award Nominations and wins. The Band Perry is a phenomenal live band and they are still just at the beginning stages of their career. I'm on board for the rest of it and anxiously await their next release and my next opportunity to see them.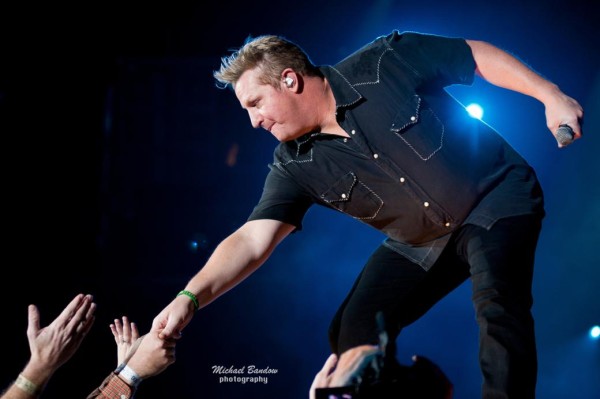 The night's headlining band, The Rascal Flatts, opened with their version of "Life is a Highway", cover of the early 1990′s Tom Cochrane song that they recorded for the Disney film "Cars" soundtrack. It was a good choice to get the audience back up and moving after the intermission. After The Band Perry hysteria, the crowd was now energized and ready for the 20+ song set that the Rascal Flatts had in store for them.
The trio that make up the Rascal Flatts are truly down home good ole boys. Lead singer Gary LeVox, his cousin Jay Demarcus and their buddy Joe Don Rooney have been playing together 13 years. In that time they've amassed numerous radio hits on both the country and pop charts. "Broken Road", "Stand", "What Hurts the Most" are just a few of the greats that they performed. The show was an enjoyable ending to a super night of musical performances by the entire line up of talented bands. To make the things more fun, the entire backing band were dressed as super hero's. Nothing like seeing Captain America on violin or the Incredible Hulk on banjo.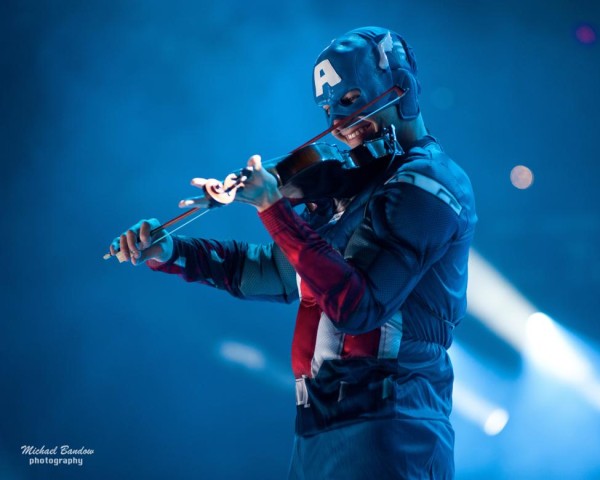 The Flatts tour was titled "Live N Loud" and since they weren't on the road promoting a new release, it was a really comfortable entertaining concert with all their familiar hits. Kind of like an early reunion show, which you don't see a lot of from bands because they are always selling you their next big thing. This kind of show was a real treat for fans because they got to hear all of their favorites without any of the sell or push of something new. The show wasn't too technically heavy either; a few video screens and well timed spotlight shows. Just the right amount of everything to make for a memorable show.