Review – Rev Theory @ People's Court – Des Moines,IA 2/22/11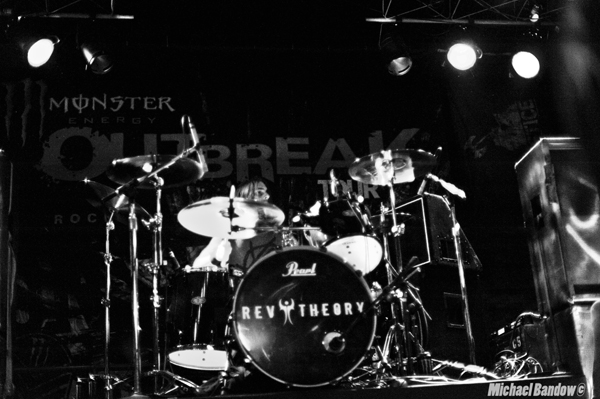 Rev Theory? HELL YEAH!!
Rev Theory made a recent stop at People's Court in Des Moines. They were headlining the Monster Energy Outbreak Tour, and are supporting their brand new album 'Justice.'
This was my first time seeing these guys, and I liked them immediately. Singer Rich Luzzi hits the stage like he's experiencing an adrenaline overdose and doesn't let up throughout the entire show. He's one of the most powerful singers I've seen in a long time.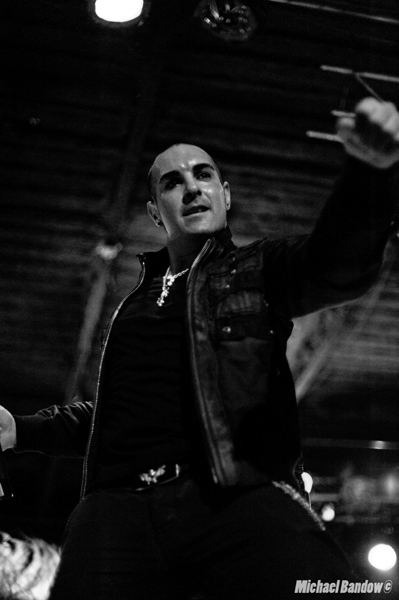 Guitar players, Rikki Lixx and Julien Jorgensen, compliment each other perfectly. They have that heavy crunch rhythm I love so much. The guitar work was very tight. Bass player, Matty McCloskey, and drummer, Dave Agoglia, are a perfect fit as well.  They all work well together.
It's great to watch a band where each member is as enthusiastic as the next- not one weak link. They play a club show like they are playing a festival gig in front of 20,000. That rocks!
The highlight for me was their hit ' Hell Yeah' – a great song that really gets the crowd going. The WWE uses some of their music to get their crowds all fired up.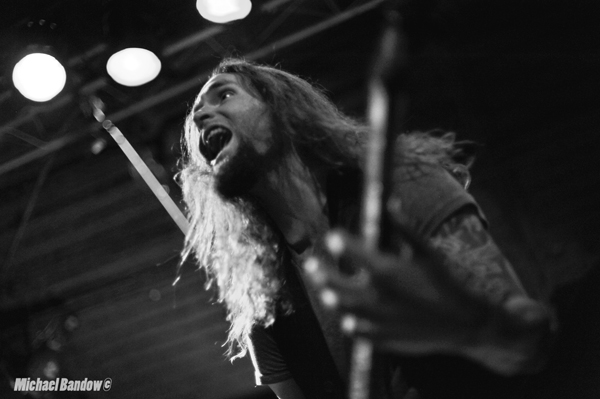 I am now officially a Rev Theory fan. The new CD 'Justice'  has not left my cd player in my truck since I got it that night. I would really like to catch these guys on a big stage. If you have seen these guys before, you know what I'm talking about. If you haven't, you need to.
I like heavy, but I also like some melody with my heavy, and this is my kind of rock. Check out my photo gallery for images from the show. I went with black and white this time with the light being so scarce in that club. I think they turned out pretty good. Check these guys out as they still have some dates left on this tour in the South and on the East coast.