Review – Rick Springfield @7Flags Event Center Clive IA, 4/08/11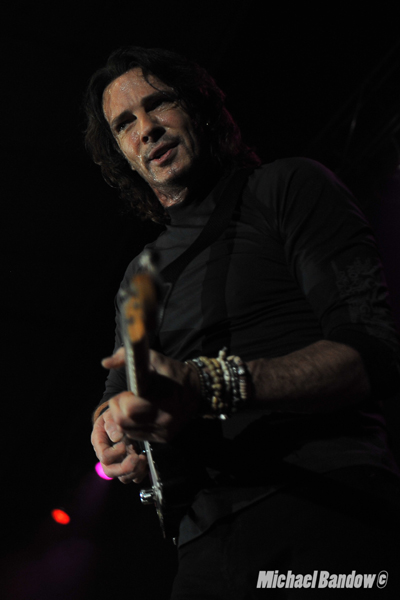 Rick's still got it!
Rick Springfield rocked the 7Flags Event Center on April 8th. He played to a pretty full house, but didn't quite sell the place out. It surprised me. I've seen bands not near as good sell out the venue.
First, I must say he looks amazing for a guy that is now 62. I mean, does this guy not age or what? I swear he looks like he did in 1981! Most guys in there 20's don't have the energy this guy has.
I caught him at the Iowa State Fair a few years ago and he was just as good this time around. He's quite good on the guitar. He did some of the solo stuff here and there. The rest, his lead guitar player George Bernhardt handled.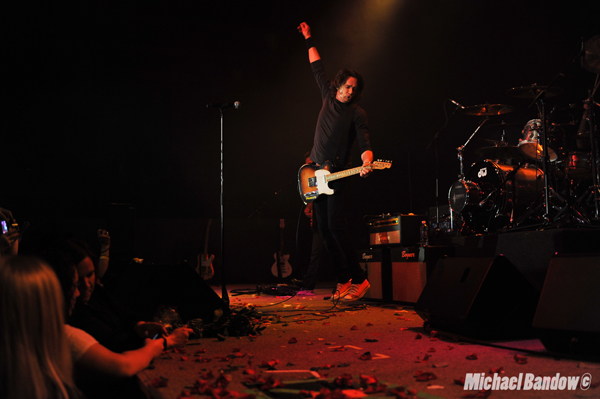 The rest of the band consist of Matt Bissonette on bass, Derek Hilland on Keyboards, and Rodger Carter who is the drummer and also the road manager. A big thank you to Rodger for getting getting me in!
If you ever caught Rick live, you know about his signature rose shredding. If you have not seen it, be sure to view my photos. I captured a few shots in mid shred. I didn't see a setlist anywhere at the show.

He played Don't Talk To Strangers, I've Done Everything For You, Human Touch, Love Somebody,and of course his signature song - Jessie's Girl. Rick has still got it and then some. It was a great show! He's got some dates left. You can find out the info on www.RickSpringfield.com .