Review – Stone Sour – Avalanche Tour @ McElroy Auditorium – Waterloo, IA 4/26/11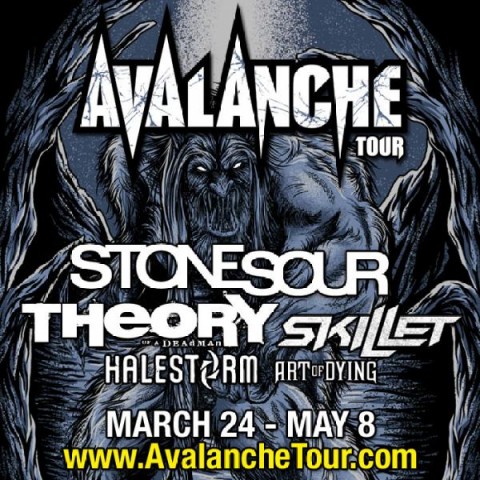 Stone Sour brought their Avalanche Tour to The McElroy in Waterloo last week. The tour consists of Art of Dying, HaleStorm, Skillet, Theory of a Deadman, and Stone Sour.
This was a great lineup. All the bands were heavy, but not too heavy…just what I like. I got there after Art of Dying was into their set. I liked them. I'll be sure to catch their full set next time them come through my way.
This was my second time seeing HaleStorm. The last time, I got there just as they played the last song of the night, so I was really looking forward to them this show. Singer Lzzy Hale reminds me of Joan Jett back in her day. She full of energy and really belts out vocals. I absolutely love their hit "I Get Off On You." She wore the coolest boots I've ever seen. They put on a hell of a set.
Next up was Skillet. This was my first time seeing them, loved them! Going to get their albums soon. I did not realize they had a female guitar player and female drummer. Women are really starting to show up all over the music scene lately..very cool!  They also deliver a strong setlist.
Next, was Theory Of A Deadman; first time seeing these guys too. Again, no dissapointment, very tight band and the crowd loved them.
Best for last..Stone Sour! The crowd was really pumped and ready when these guys took the stage. This was a very special show for me. I've known Jim Root for over 20 years. He was kind enough to set my daughter and I up with passes and it was an amazing experience.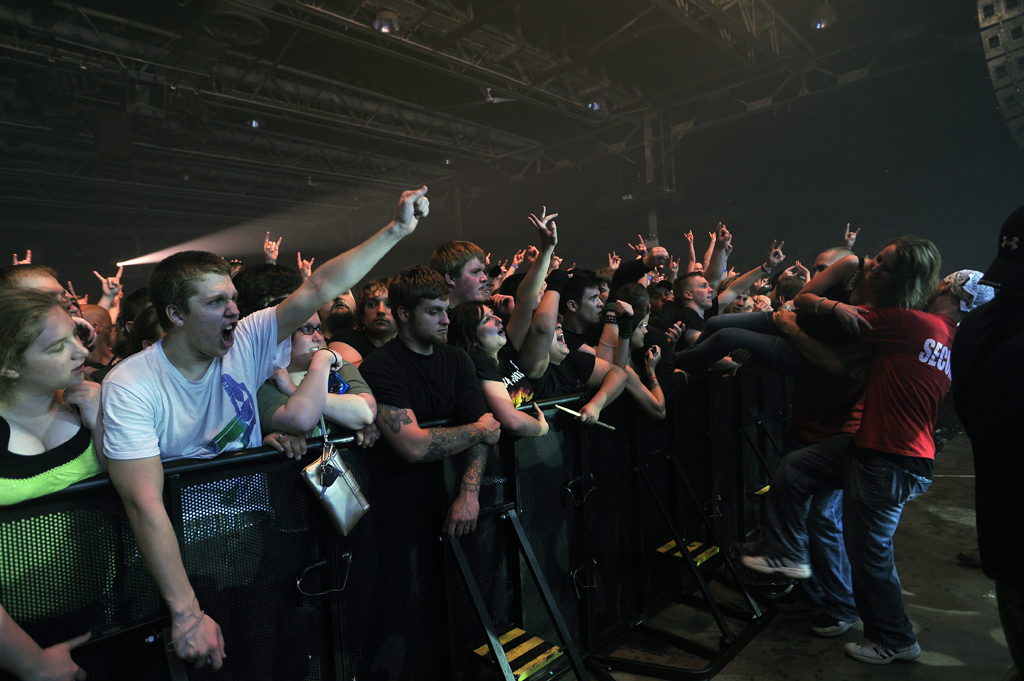 I've never seen so many people crowd surfing. It was like a conveyor belt dumping bodies in the pit all night long. Five security guards basically stood in the pit all night retrieving the bodies.
I saw one guy land square on his head from a 5 foot drop, shake it off, and go right back in for more! Crazy!!
Stone Sour sounded amazing, and put on a hell of a good show. Their fans truly love these guys. I set my record for photos at any concert that night…4,000…yes 4,000 total!
God bless digital cameras! I can remember shooting shows back in the 80's and if you could afford 4 rolls of 36 it was a good night. Times have certainly changed.
The high point of the show for us was when Jim let us get up on the stage while Corey Taylor did his acoustic solo of Bother. I took a few photos from the drummers vantage point; a once in a lifetime experience for any photographer.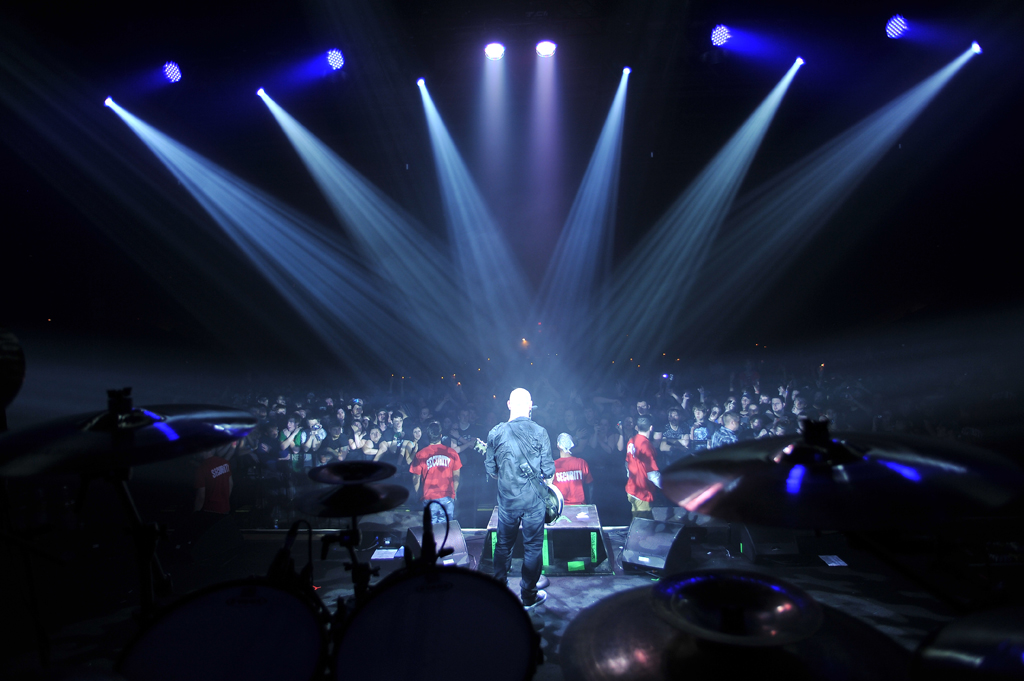 Thanks Jim! My three favorite songs of the night were Through Glass, Bother, and the new hit Hesitate that is on the new CD Audio Secrecy that they are touring in support of.
It was a an amazing night that my daughter, Alex, and I will never forget. Again, Thanks Jim!
The Avalanche Tour has several dates left, so don't miss it! Be sure to visit www.StoneSour.com for all the bands tour dates and info. Be sure to check out my photo gallery for a few of the best shots I took that night.