Review – The Do Over w/ Questlove and Dj Jazzy Jeff @ Cabana Club – Hollywood,CA – 06/12/11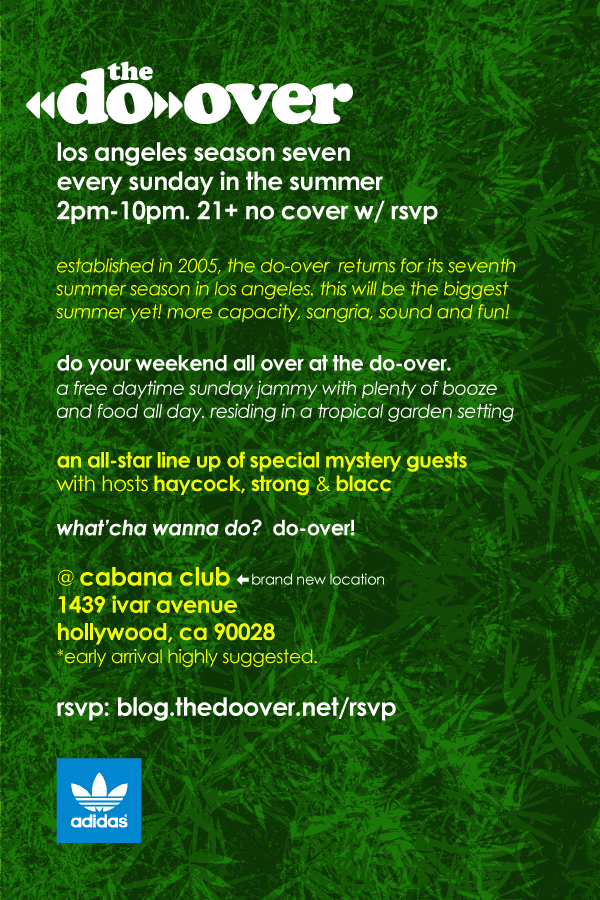 The Do Over w/ Questlove and Dj Jazzy Jeff
@ Cabana Club
I will just start this post by saying that if you weren't at "The Do Over" this past Sunday - you missed out!  If you have never been to"The Do Over," you need to do a serious life evaluation.  There isn't  a party in Los Angeles, or possibly – the world, quite like this one.  The crowd is always above par, and there is never a single person in attendance not down to get down.  
On top of an always awesome crowd, "The Do Over" has built up a reputation of always bringing in heavy-hitting surprise guests.  This week was no different, with Questlove of The Roots and the legendary Dj Jazzy Jeff hitting the decks.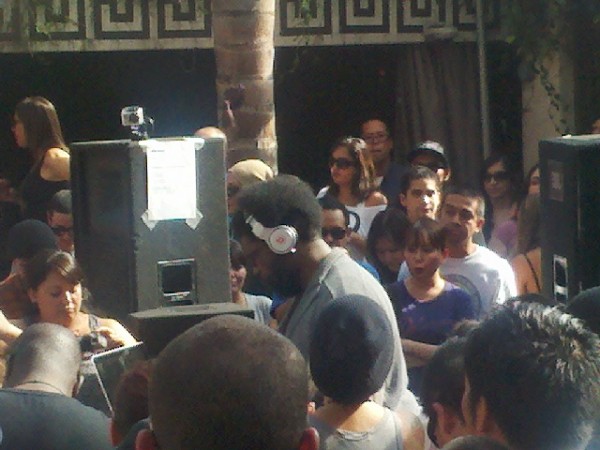 I had never heard of Questlove before and had never been to big of  a fan of The Roots.  Well after Questlove's set at The Do Over, I have to say I am a huge fan.  I didn't know a lot of the music that Questlove was playing, but there wasn't a single song that didn't have the entire crowd grooving. I don't even know where to begin in describing the sounds Questlove was busting out; the entire set was unreal.  Questlove played for close to two hours, and I am delighted to say that I did not miss a second of it.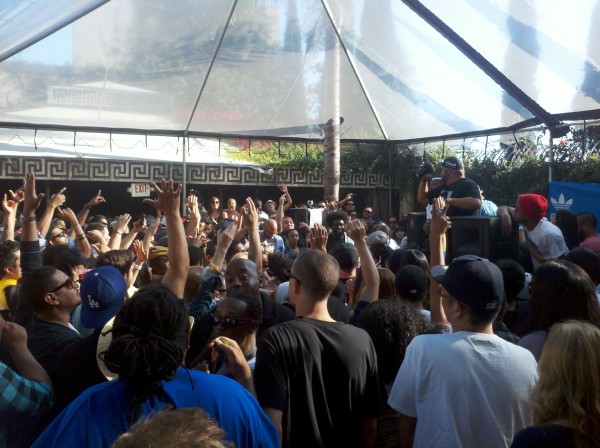 Up next was Dj Jazzy Jeff, I have wanted to see Jazzy Jeff for a few years, and unfortunately, our paths did not cross until this show. From the second Jazzy Jeff hit the stage, the crowd was in a frenzy.  An MC that goes by Skillz was on the mic and def made this party over the top.  Skillz interacted with the crowd on a constant basis and is probably one of the best emcees that I have had the opportunity to see. 
The thing that impressed me the most about Dj Jazzy Jeff's set was the he was a master at teasing.  Several times during the set, Jazzy would start playing a song that everyone knew and loved, "Dre Day" for example, and then would began to play another beat that wasn't necessarily as popular, but was  still incredibly sick.  The entire crowd would gasp with disappointment, but  were still getting down. Then, without warning, Jazzy would take it right back to "Dre Day," and the entire crowd would go nuts.  Jazzy Jeff did this several times throughout the show, and it def impressed me.
All in all, The Do Over that went down on 06/12/11 was epic and what every Hip Hop show should be like.  Big ups to everyone in The Do Over crew, Questlove, and Dj Jazzy Jeff – y'all created a day to remember.