Review – Thompson Square / Chris Young / Jason Aldean @ Iowa State Fair – Des Moines, IA – 8-12-11
Review – Jason Aldean's "My Kinda Party Tour"
@ Iowa State Fair

Featuring: Jason Aldean, Thompson Square, &  Chris Young
Where to begin with this fun show. First up, was Thompson Square. These guys are super fun on stage and full of energy! This is a band you can tell is very new in a music career that is going to go on and on.
The husband and wife duo really play off each other well onstage. Keifer and Shawna Thompson seem so happy together up there. She is all smiles and bubbly, and he is the country/rocker type; so much fun to watch.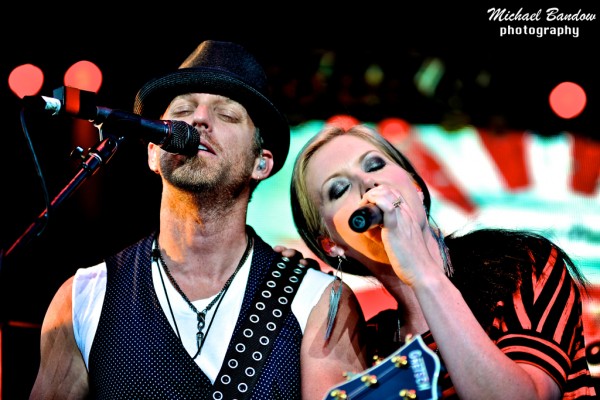 They put on an amazing set that really got the crowd on their feet for this sold-out triple bill. They are touring in support of their self-titled debut album, "Thompson Square."  They have a bunch of tour dates left on this tour,  so be sure to catch them live.  They offer meet 'n greets for fan club members, so check out their website for details.
Check out the You Tell Concerts interview with Thompson Square below:
Country rocker, Chris Young, was next to the stage.  Young is a former "Nashville Star" winner, which jump-started his career. He has a whole bunch of country hits and played them all at this show. He  got the crowd amped up, and he's definitely one the ladies seem to know all about.
I could hear several girls yelling his name during the show. I really liked the back-lit stage with his logo. It photographed really well; great sound, great lights, great performance all around!
Chris is touring in support of his album, "Neon."   Check out his website for tour dates and more information!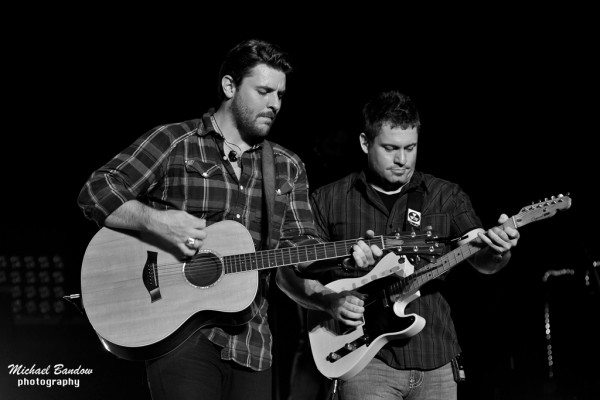 The headliner of this amazing sold-out Country bash was Jason Aldean. This man seems to be on top right now in the world of Country, and I can see why. The second he appeared, the crowd went completely bonkers! He's more of a rocker/country artist, which I love.
I don't think the crowd went back to their seats once this show started. I did hear at least one woman yell that she wanted to marry him. The ladies go nuts over these country singers! This band was full of energy during their fairly long set.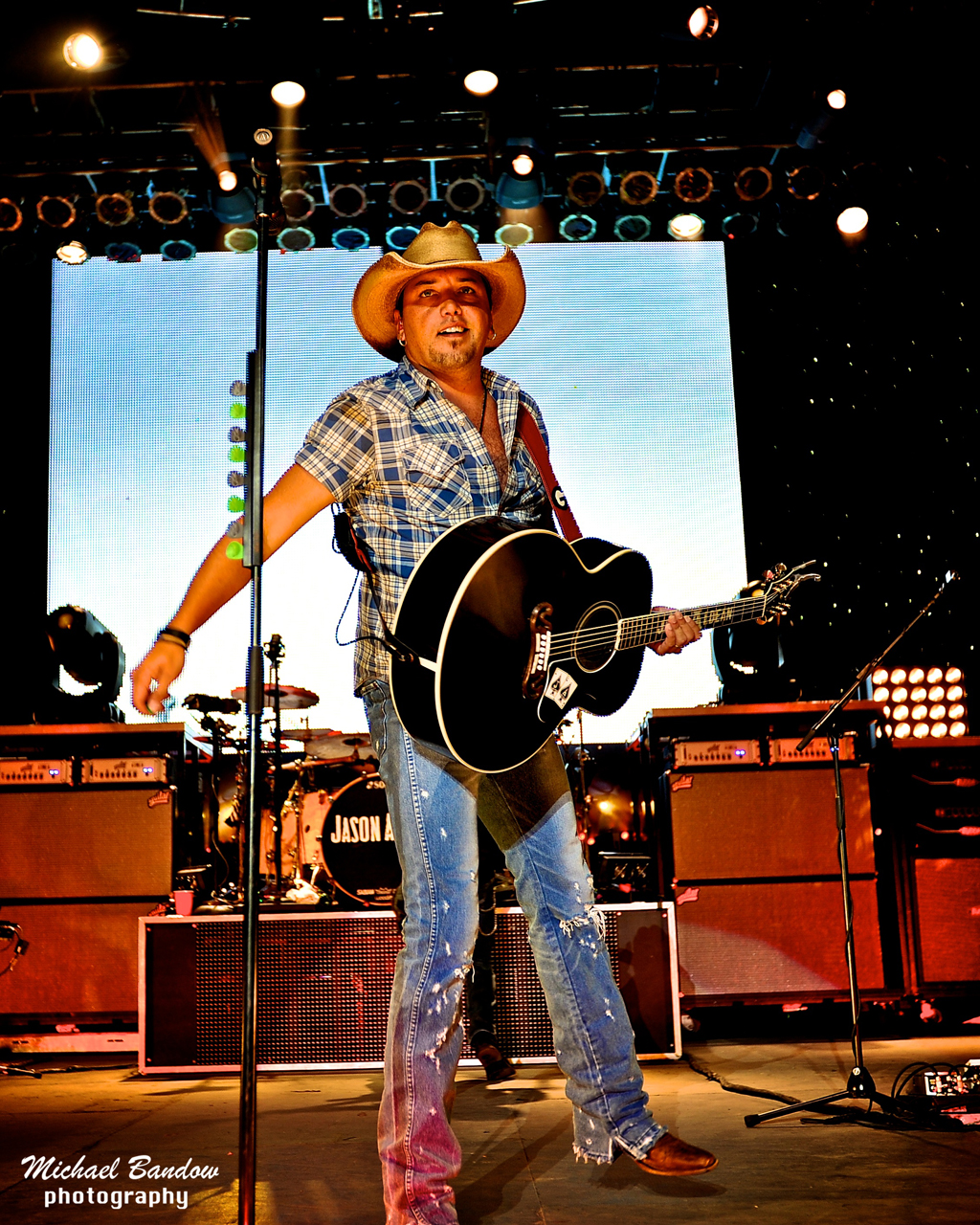 He played his duet with Kelly Clarkson,  "Don't You Wanna Stay" with Clarkson singing via recording and images on the big screens. That was something very cool that I wish more performers did with duets.
He rocked that Iowa State Fairgrounds to say the least! Just like Chris Young and Thompson Square, Jason Aldean is also doing meet 'n greets for fan club members during this tour. Jason is touring in support of his album, "My Kinda Party," and this was certainly my kinda party. Three great bands on one stage – a Country-lovers dream concert! Catch this show people!
For tour dates and more info on Jason Aldean, visit www.jasonaldean.com!