Review – Tinie Tempah @ Key Club – West Hollywood, CA – 6/1/2011
TINIE TEMPAH AT KEY CLUB
Unfortunately the crew rolled up kinda late (10:30ish) and missed Rob Roy and iSquare, so I can't really comment on those performances.   However, we were up front for Tinie Tempah and the dude is pretty good.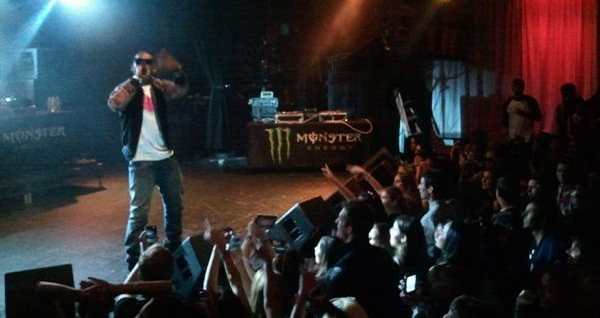 Honestly, I'm not that familiar with Tinie Tempah, but I know he is pretty hot in his home country, the UK.  In true YTC style I did no research on the act and walked in completely unbiased. Turns out he has a bunch of songs I've heard before, but never sought out, and that's always a nice surprise.
First of all, he performed solo.  He had a DJ in the back, but there were no hype men or additional rappers on stage.  Normally I would say this was a problem, because most of the solo performances I have seen weren't as good as those with hype men or a group of rappers.  However, Tinie Tempah is the exception.  His vocals were so clear you could actually understand all the things he was saying and even though the Key Club wasn't packed he had the crowd grooving.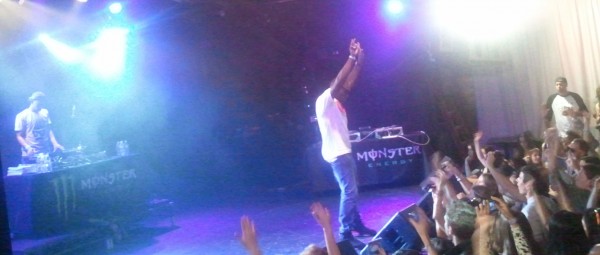 The highlight of the evening was when he performed his own remix of the popular Chris Brown song "Look At Me Now."  I love that song because the beat is so sick, but I have said several times the Chis Brown lyrics kinda suck.  I wasn't aware Tinie Tempah did his own verse, so it was a great point of the show when he busted that out.  You can hear it for yourself in the video below…
Bottom line, this guy is someone to keep an eye on.  His delivery is smooth and intelligent, his vocals are clear and he knows how to get a crowd's hands in the air.  We always have a blast at the Key Club, so get over there and catch a classic act or some emerging star.  They've got shows almost every night of the week! http://www.keyclub.com/
If you missed Tinie Tempah this time around, I wouldn't worry too much.  The dude is young and obviously talented, so I'm sure he'll be back soon.  Check out his tour dates below to see if he's coming to your city!
UPCOMING TINIE TEMPAH TOUR DATES